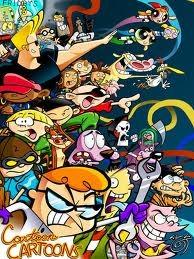 Choose your favorite hero
I like every kind of hero it doesn't matter if he has power or not :D
▼Scroll down for more questions▼
Answers (
7

)

vote up or down the answers

Answer Link
Jayfeather, Spottedleaf, Lapis Lazuli, Dipper, Ford, Percy Jackson. :)
on November 12, 2016
Answer Link
Percy Jackson and Captain America
on September 24, 2016
Answer Link
on May 19, 2014
Answer Link
on August 30, 2013
Answer Link
PSSSH. STEP ASIDE, AMATEURS.
HOMESTUCK: KARKAT VANTAS AND DAVE STRIDER
AVENGERS: IRON MAN
ALL OF MARVEL: THOR
DC COMICS: BATMAN
CRIMINAL MINDS: SPENCER REID
DISNEY: TIANA (PRINCESS AND THE FROG) AND ALICE IN WONDERLAND HE11 YEAH
See More▼

LION KING 2: KIARA
PERCY JACKSON: ANNABETH AND THALIA
HARRY POTTER: FREAKING HARRY POTTER
SOUL EATER: FREAKING DEATH THE KID AND SOUL
OURAN: YUKI
WARRIOR CATS: LIONBLAZE AND JAYFEATHER
THE LAST OF US: ELLIE
AND MORE XD
on August 27, 2013
Answer Link
I LOVE SPIDER-MAN (THE AMAZING SPIDER-MAN, NOT TOBY MAGUIRES SPIDER-MAN) I HAVE A T SHIRT.
on August 01, 2013
Answer Link
Harry Potter (from Harry Potter) and Jayfeather (from warrior cats)
on August 01, 2013