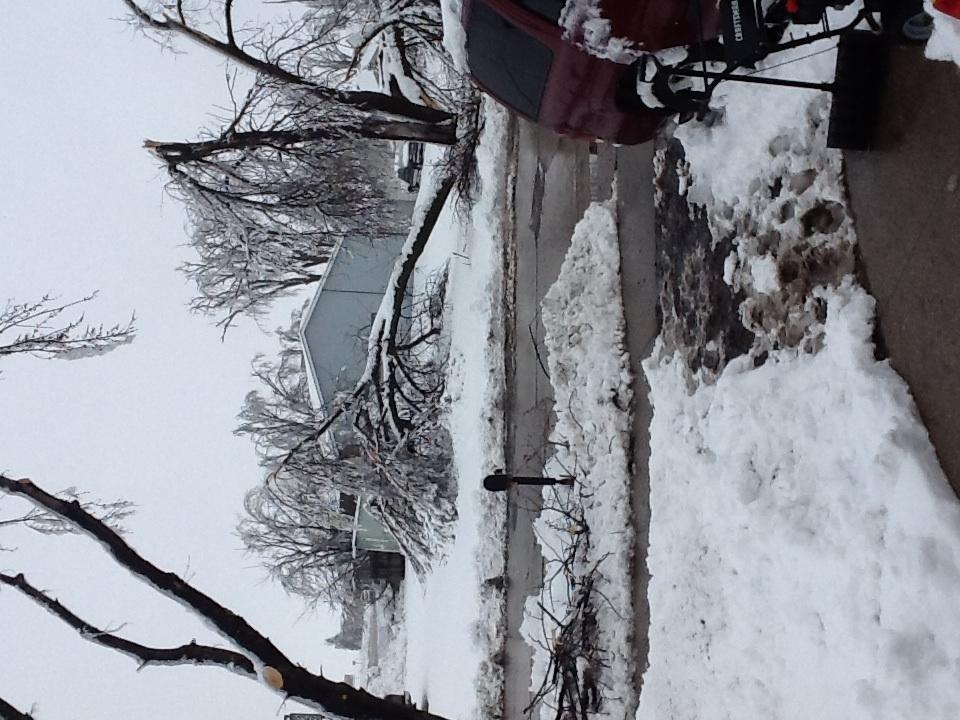 Anyone else live in MN?
Look at the picture. If you do then you might know what is happening. Here's what happened.... On Tuesday night it started raining, the next morning all that water had frozen and became ice. All the ice that was on the trees was too much weight for the trees to hold so they were breaking. Some trees are even split in half! The power isn't that good either. Right now they say this might last 24-48 more hours. The good part is that there is no school. We even got about 6 inches of snow. I thought it was supposed to be spring, but I guess not. What do you think about this?
▼Scroll down for more questions▼
Answers (
1

)

vote up or down the answers

Answer Link
Yeah, we're about to get that herein Michigan. Since its April our snow days won't go against our summer days. XD we've gone over the allowable amount of days.
on April 12, 2013