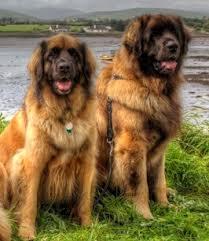 What is a really unique breed of dog?
Any friendly, unique, preferably BIG breeds I should know about?
▼Scroll down for more questions▼
Answers (
7

)

vote up or down the answers
1. Cane Corso
2. Schipperke
3. Coton De Tulear
4. Tibetan Mastiff
5. Boykin Spaniel
6. Icelandic Sheepdog
AND THE COOLEST IS...
See More▼

Berger Pichard!
on March 26, 2013
on March 26, 2013
Great Pyrenees
English mastiff
Scottish deerhound
Lurcher
Irish wolfhound
Chow chow
Saint Bernard
on January 23, 2016
there's 15 that i know about. here they are;
1.Bergamasco
The Bergamasco is a distinct breed of dog originally uses as a herding dog. It originated in the Italian Alps and its most distinctive feature is the unusual felted coat. It can also be considered a breed of dog without a face. It is a medium size dog, well proportioned and harmonious having a rustic appearance.
2. Irish Water Spaniel
This peculiar-looking breed of dog's land of origin is Ireland. It's bred for water
See More▼
retrieving and other hunting uses. The Irish Water Spaniel is a breed of dog that is the largest and one of the oldest of spaniels. It is also one of the rarest and is not everybody's dog. This is a special-purpose breed with excellent qualities and superb record of performance.

3. Saluki (Gazelle) Hound

This exotic breed of dog may be the oldest breed of pure-dog in the world. Saluki, a peculiar-looking breed of dog originated in the Middle East and bred for coursing. Some people insist it is the dog of the Sumerians knew and used
on November 11, 2013
Chow chow! They have blue tongues.
on August 12, 2013
on March 30, 2013