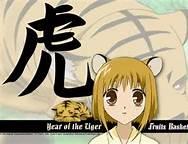 why do we fall in love
i would like to know i mean i have a crush on so many guys
▼Scroll down for more questions▼
Answers (
7

)

vote up or down the answers
Because that's just the way we're made. But think about it, love and a crush are two VERY different things. I have a crush on probably a million guys but that doesn't mean I LOVVEEE them, ya know? With out love, the world wouldn't exist. Like if your favorite singer didn't fall in live with singing. Or if your favorite author never fell in live with writing. That's why we have love, because otherwise, the world just wouldn't work.
on February 08, 2013
Albert Einstein once said, "We're all a little weird and life's a little weird. And when we find someone whose weirdness complements our own, we fall in mutual weirdness and call it love."
on February 05, 2013
If there was no love, there would be no happiness. No one would have friends. Think about it, friendship is a type of mutual love that you share with your friends
on July 05, 2013
Because that's how life goes. How else would the best stories be made? Or people be created? Without falling in love we wouldn't have most of the best things in life! People might not be as happy with out being loved, or loving someone. I think love is a beautiful thing.
on June 04, 2013
Love leads to happiness. It's a personalty and a verb. Love is what we all have to have.
on April 02, 2016
Babies have to come from somewhere
on June 18, 2013
because life would be boring without love i mean like no passion
on February 05, 2013