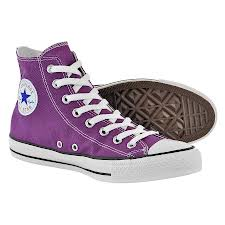 Who here loves Converse?
So who here loves converse? I sure do!!!!!!!!!!!!!!!!!!!!!!!!!!!!!!!!!!!!!!!!!!!!!!!!!!!!!!!!!!!!!!!!!!!!!
▼Scroll down for more questions▼
Answers (
11

)

vote up or down the answers
Actually, I change my answer, they're not half bad, I just don't like being the same as everyone else, I like my own style! I don't need some pointless star on the side of my shoe to show how much it cost, nobody really appreciates the value of things now, it's just stuff like, "OMG! Those shoes you have only cost £25, my Converse cost £45!" I hate having to wear the same thing as everyone else, even though I wear jeans, I don't go wearing stupid belly tops and stuff like that,
See More▼
I just wear Bakies, they're Converse without the star and the weird price. I starred this question because I got to leave a giant opinion!
on February 24, 2013
on January 20, 2013
on January 13, 2013
on January 11, 2013
the're the same as high tops, they just have a star on the side, but who cares, they're cool!
on December 17, 2012
I REALLY DOOOO !!!!!!!!!!!!!!!!
on December 17, 2012
on December 17, 2012
I love converse, I have like twelve pairs c:
on February 03, 2014