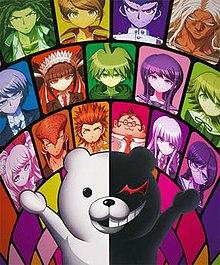 Who else loves Danganronpa?
No to much death! *Opens door* Me: GIT OUTTA HERE! (JK)
Whats a Danganronpa? *Facepalms* Me: Just Google it...
I don't love it,I fell for it! *Hugs you* Me: We are going to be best friends!
Pupupu I Do! *High Fives you* Me: YEAH! Another Fan!
▼Scroll down for more polls▼
Comments (
5

)