Bulling prevention page
This page is for people who wants to help others around them. Even online. Please subscribe to help others. We will be talking about how to help people with any bulling type. Even cyber bullying. This page is for everyone who wants to help others. Please join this awareness.
On modern desktop browsers to select multiple photos, hold the Ctrl key (⌘ on Mac) while choosing photos. 35 photos per week limit. 10MB max/item
I get bullied and picked on some times BULLING NEEDS TO STOP !:">
on November 08, 2015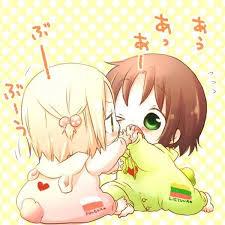 on November 07, 2015
on October 14, 2015
About a year ago, I went to hang out with my friends but then one of them walked up to me and told me,"What are you doing here, your just stalking Kenzie."
I tried to ask what she was talking about, but she then said,"Why don't you go stalk another friend", she walked away with everyone, but my once BFF,Kenzie ddin't hear this and they kept saying I was stalking them. I've never talked to them since, afraid they will hate me and call me a stalker, when I was just trying to hang
See More▼
out. I've been having this inside of me fror over a year, I've cried over this many nights.
on May 07, 2015
Bullying - Stop It
http://www.mormonchannel.org/video/mormon-messages - Dieter F. Uchtdorf counsels us that when it comes to hating, gossiping, ignoring, ridiculing, holding gr...
on May 07, 2015
You guys can tell stories about yourself being bullied and ask for help. Also you can tell stories about a friend who is being bullied. I will be posting videos and I want you guys try to talk about it and see what else can they do to prevent it. You are aloud to post videos to, but you have to have permission from me first so I can see if the video isn't viral.
on April 16, 2015