Icicle and Kris's Wedding Plans Page
Here is where to can find the latest updates on Icicle and Kris's wedding plans! If you'd like to attend, please upload a picture of your dress on your page, and it will then be uploaded here to confirm that you are attending!
On modern desktop browsers to select multiple photos, hold the Ctrl key (⌘ on Mac) while choosing photos. 35 photos per week limit. 5MB max/photo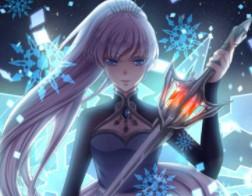 Who wants to RP everyone getting ready for the wedding?
on June 20, 2014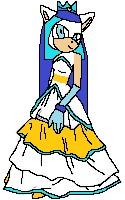 1
on June 18, 2014
Confirmed attendants for the wedding:
+++
Bridesmaids:
Leat
Rose
Sapphire
Alexis
See More▼

Luna
Crimson
Jackie
+++
Maids of Honour:
Camille
Yamilette
+++
Ring bearer:
Domanic (don't worry, he promises to behave, Kris has made sure of it)
+++
Guest list:
+++
Girls:
Kameo Rose
Crystal
Lea-Anne
Nayma
Orchid
Flamestar
Tana
Sky
Dawn
Amethyst
Swift
And of course, the actual Sonic girls
+++
Boys:
This one's quite hard...
But still, if you got a male OC and you want him to come, just ask in the comments!
on June 16, 2014
After the wedding theres gonna be a party right?
on June 14, 2014
I'll post the pic of the dress soon!
on June 14, 2014