School Days
This is a page where you can vent or tell funny stories about what happens at school or just meet other people!
On modern desktop browsers to select multiple photos, hold the Ctrl key (⌘ on Mac) while choosing photos. 35 photos per week limit. 10MB max/item
I PASSED ALGEBRA AND I DIDN'T THINK THAT I WOULD
on January 17, 2015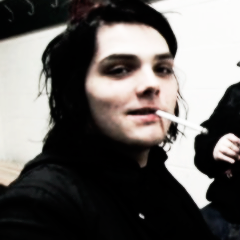 AGH. WE'RE STARTING TO GO OVER ALGEBRA IN MATH. ITS SO HARD. I HATE ALGEBRA. ? ?
on January 06, 2015
I go back to school soon and i'm dreading it
on January 03, 2015
Today I beat the shit out of a dude who tried to make out with me ! Ugh...I know I know .. TMI
on December 16, 2014
This guy in my class just peed his pants so he could leave...wow is all I have to say XD
on December 12, 2014
So my best friend went home early today because she wasn't feeling well but also because two people were being mean to her. This makes me so mad! >:)
on December 12, 2014
Okay so a year ago there was a pep assembly in the highschool gym and every student teacher and parent was there and there was this girl there i think she was 14 and she let out the most thunderous fart ever imaginable and in the gym the fart echoed and it was so freakin funny that everyone was laughing so hard, Man i wish someone wouldve recorded that
on December 12, 2014
My older sister's friend gave her a donut and told her to share it with me, and my older sister shoved the thing in her mouth, and then I took a tiny piece of donut and my older sister kicked me, and I called her a bad name, and then we laughed. :P Good day.
on December 12, 2014
Today Has been an interesting school day haha My best friend just broke up with her boyfriend and they both took it fairly well but now his other ex girlfriend is spreading rumours about the breakup. I also happen to be his ex and today in lunch him and his friends looked at me very blatantly. Does this happen to anyone else? Am I the only one that has a crazy ex? Hahaha
on December 11, 2014
School stuff can make people laugh their ass off...once I saw some Mexican friends of mine, one was doing a flamin' hot cheeto challenge right in the middle of the hallway before classes, and there was a minor chant. It was who wants to eat a cheeto? A cheeto! multiple times, and no teacher cared
on December 11, 2014
1
on December 11, 2014
@kumiko_fukui
鈥egular jokes, stunts, tripping and trolling.
on December 11, 2014
School can be a funny place鈥ol鈥ve pulled so much funny shit and jokes before
on December 11, 2014