Followers Page + Tips to get Followers!
Welcome to the Followers Page! If you are a member, you can receive free tips on how to get more followers! Please become a member now! =)
On modern desktop browsers to select multiple photos, hold the Ctrl key (⌘ on Mac) while choosing photos. 35 photos per week limit. 5MB max/photo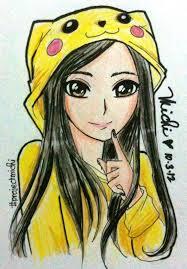 1. normally if you follow people, they follow you back.

2. make more quizzes, polls, pages,etc.

3. if you dont be active that much on qfeast, then people may never notice you.

Those are 3 good tips!
on June 18, 2015
If you want to see who liked your comment / disliked your comment, click on the number a few times (3 or more times) and it will pop out who liked / disliked your comment. You can test yourself if you want. Tell me if this does not work.
on June 18, 2015
Second Tip:
In order to have as proper account, you need to follow more people (more "following" than "followers). If you want to have more followers and less following, that is okay. If you follow people, people will follow you back.
on June 14, 2015
on June 09, 2015
Starter Tip:
If you just signed up on Qfeast, follow as many people as you can. If you do that, you will get about 25+ followers per day (for a couple of days)
on June 08, 2015