80's and 90'S music!
I listen to 80's and 90's music all the time and ABSOLUTELY LOVE IT! Here you can talk about anything related to 80's and 90's music!
On modern desktop browsers to select multiple photos, hold the Ctrl key (⌘ on Mac) while choosing photos. 35 photos per week limit. 5MB max/photo
0
on September 26, 2015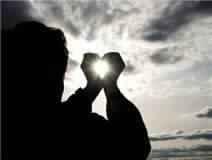 Guess the song and artist from 1 line!
"Hey little sister shot gun!"
Hint: 80's
on May 30, 2015
I think Build me up buttercup by The Foundations and Alone by Heart are amazing songs
on May 30, 2015
Michael Jackson - Thriller
Music video by Michael Jackson performing Thriller. (C) 1982 MJJ Productions Inc. #VEVOCertified on October 29, 2010. http://www.vevo.com/certified http://ww...
on May 30, 2015