Warrior cats memorial
This is a page to remember the cats who died to protect their clan and have always been loyal. So in memory of them I did this page so we can remember the cats who lived to protect then die for the sake of their clan. Lets us remember them and the good deeds they've done.
On modern desktop browsers to select multiple photos, hold the Ctrl key (⌘ on Mac) while choosing photos. 35 photos per week limit. 5MB max/photo
0
on May 16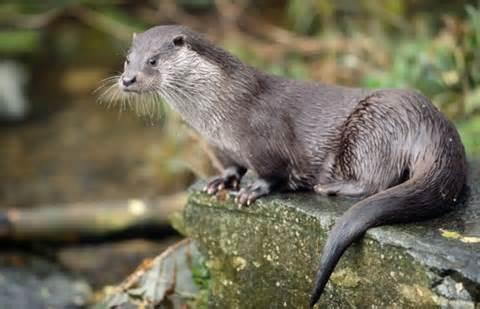 Longtail needs to be mentioned on here somewhere. He was feisty at first, but he was the one who challenged Firepaw/heart/star to prove himself. And he helped him by ripping off his collar, humiliating yet proving the young kittypet. His death was for the sake of a fellow cat, Mousefur. He proved that he would do anything for her and puts her above all else. R.I.P Longtail, may you find swift running, plentiful prey, and shelter where you sleep.
on May 16
on January 30, 2016
Swiftpaw / Brightpaw ||| White Teeth Teens
finally finished this B))) i haVENT ACTUALLY ANIMATED SOMETHING THAT WASNT A MAP PART IN A WHILE SO I MADE THIS.. But yeah no. Its now 6 am. And im still awa...
on April 23, 2015
Feathertail's Death Animation
I DO NOT OWN THE AUDIO! OR THE WARRIORS CHARACTERS/STORY! anyways... EDIT: whoa.. i look back and my style has completely changed, but still... over 20.000 v...
on April 10, 2015
Hollyleaf's death animation
I worked really hard on this! I kinda made up my own lines o_o but anyways I hope you like it
on April 10, 2015
on April 10, 2015
Stonefur`s death
Old animation by me
on April 09, 2015
[What have I become] Hurt | Berrynose (Warrior Cats AMV)
List of AMV's and Picture Music Video's I Have Made Hollyleaf: https://www.youtube.com/watch?v=53_U5S9sjiI Thistleclaw AMV: https://www.youtube.com/watch?v=f...
on April 09, 2015
Sᴡɪғᴛᴘᴀᴡ / Bʀɪɢʜᴛᴘᴀᴡ PMV - Bᴇʀɴᴀᴅᴇᴛᴛᴇ
wowie, 3,000 subscribers. that means at least 3,000 people like my little doodles. thank you guys sooo much, it means a lot to me. : D next will be Painted F...
on April 09, 2015