Hilarious Youtube Videos
Find a funny Youtube video? Then post it here! Any videos welcomed, as long as it`s okay for kids as young as 13!
On modern desktop browsers to select multiple photos, hold the Ctrl key (⌘ on Mac) while choosing photos. 35 photos per week limit. 5MB max/photo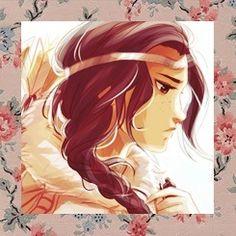 on June 17, 2016
on May 01, 2016
Bipper, Eat a Snickers
Even the Pines family acts different when they're hungry. Featuring https://www.youtube.com/channel/UC6PRvqd1opmIPrWbcq-SiCA as Bill and Toby, http://chongob...
on August 20, 2015
Garnet and Steven jammin to Estelle
Cuz you know, Garnet is voiced by Estelle? Animation practice. not my characters, they're the lovely Rebecca Sugar's. aint my song, it's by the amazing Estel...
on August 14, 2015
Garnet sings the "We Bare Bears" theme
Estelle sings the opening theme to "We Bare Bears" and voices Garnet from Steven Universe. How could I not do this? Time spent: A day Program used: Premiere ...
on August 12, 2015
Why Knuckles Never Goes Super Anymore
I no longer post videos on this channel! For more animation from me, check out my personal channel. Thanks! :) http://www.youtube.com/AlexanderTheSwell This ...
on August 12, 2015
Minecraft DOUBLE DROPPER CHALLENGE with Vikkstar & PeteZahHutt (Minecraft Dropper Map)
Minecraft Dropper Map. Minecraft Double Dropper. Enjoy! Follow me on TWITTER: http://twitter.com/#!/Vikkstar123 Like my Facebook Page: http://www.facebook.co...
on August 12, 2015
A Colt Classic [MLP Animation]
AJ finds Twilight in a spooky forest, cooking the next step. [INFORMATION] Support us on Patreon! https://www.patreon.com/NightFalls?ty=h You thought we were...
on August 11, 2015
Boop!
I was going through all of my files before replacing my old phone and ran across this treasure. It's only a few seconds long but it needed to be shared. Dez'...
on August 10, 2015
Steven Universe Guardian of the sand
i love steven universe so i just had to make some kind of animation of it lol original video here https://youtu.be/p1-LbTJoCuM
on August 10, 2015
Animation Errors in Gravity Falls
Every show makes mistakes in the animation. Here are just a few of many animation errors in Gravity Falls. Special thanks to the Gravity Falls archive of Ani...
on August 10, 2015
Here's my number | Steven Universe
MULTI, WTF ARE YOU DOING, YOU NEED TO FINISH SO MANY MAP PARTS! Anywho, I did my first animation of SU (Steven Universe). Yes it's shitty as fuck but idc! I ...
on August 10, 2015