'Creepypasta Poetry Collection' Ideas
HELLO!! This page is for all of my fans, friends and any who have good ideas of which Creepypasta should be next. To everyone who enjoyed my poem THANK YOU!! *Hugs everyone* No haters please....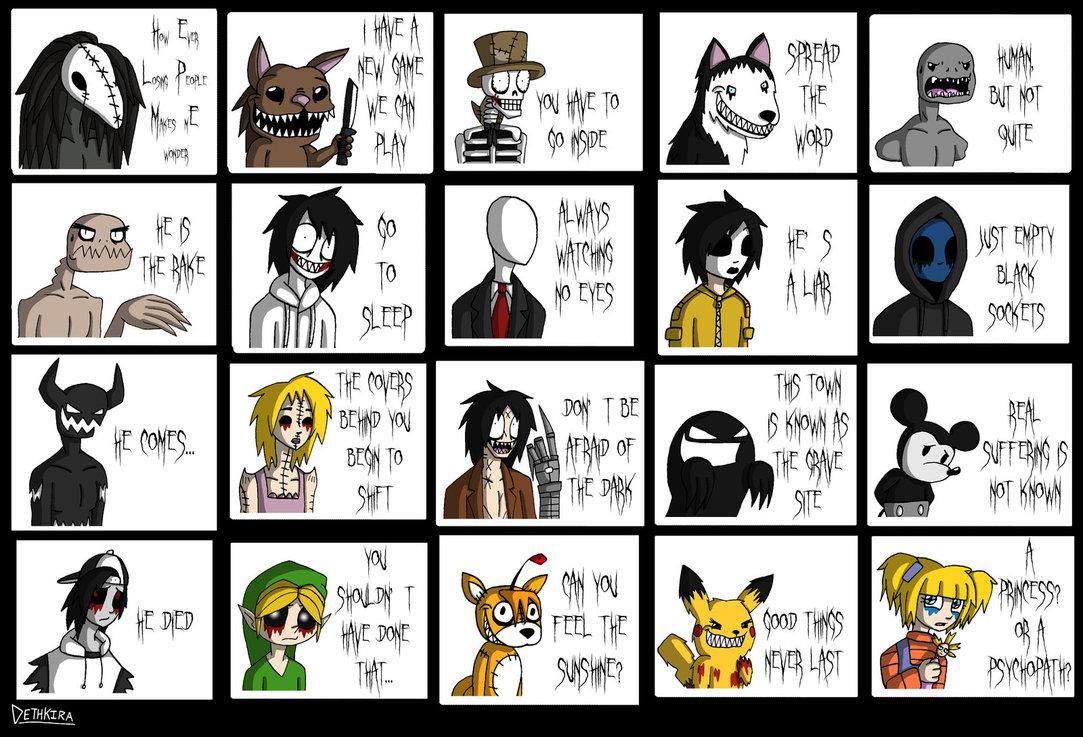 on July 19, 2013
Hello!! If anyone's reading this they should check out the Creepypasta Conversation Show which is a story/show thing made by me on Qfeast!! Today everyone and anyone can ask to be volunteers in the show and say some Truths and/or dares for the creepypasta (s) they would like. Here are some rules.
1) You can say anything you want to them or about them in the comments.
2) To be in the show you must at least read the first chapter labeled 'RULES'.
3) You must comment your truth/dare
See More▼
(s).
4) HAVE FUN!!
on April 17, 2013
Which creepypasta do YOU hate or is your LEAST favorite? Comment your answer below.
on April 04, 2013
on April 03, 2013
on March 24, 2013
Hello. I am sorry I have not posted anything in a LONG time but I've been just abit busy. Maybe I shall ask some questions on here and whatnot
on March 24, 2013
Gangnam Style Playing Game, Funny Games
Now we  meet you with the "GANGNAM STYLE" song which is the most popular song in these days. The Korean Singer took attention with his different style and different clip. It's dance is ver enjoyable we suggest you to try it. And we added this picture that you can see on the side for you to learn this dance. You would do its dance easily with this picture. Lets give somre information about the game: After the game has been loaded click " START" button. Then monitorize the games history bu clicking the "PLAY" button on the "OPPA GANGNAM RUN" page. If you want you can pass the history by clicking "SPACEBAR" button. Your aim in this game is keeping step and collecting the cokes while you are moving.  To overcome obstacles press " UP KEY" for j
on March 23, 2013
Hello all my fans ad friends. There has been a big problem. Ben and Jeff are still missing. Please go to the 'Sly Page' to start the mission and help us find them. :'( please.
-Lexi, or the author of this page and Bently of the 'Sly Page'.
on March 03, 2013
Any one who wants to be a member.. just go to membership requests plleaaasse. Everyone is welcomed here..... EXCEPT HATERS!! X(
on March 02, 2013
Now let's get to it. If ANYONE has any ideas about a creeypasta that they like and want me to make a poem of plleeeaaassse say so. There are no bad ideas so plllleeeeaaassseee oh please comment.
on March 02, 2013
Thank you all for your support and all who loved my poem!! Special thanks to Silent Hope, Ballet, IceBreath, Marguarette, Kearahogdge, and everyone else who commented and rated!! Thank you all for improving on my self-estime.
on March 02, 2013
0
on March 02, 2013