Minecraft!!!
Who loves minecraft? i know i do! this page is about minecraft updates and mods for the PC well the updates on the PE....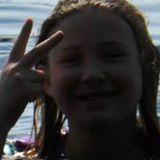 HAY MINECRAFT LOVERS!... I've decided to do server Saturday! it is when I post an awesome minecraft server EVERY SATURDAY! how cool right? okay. this is the first server ip: 66.55.129.154:30365! Enjoy! play it I play on this server all the time! It's called crewcraft by itsamariominer! I love this server! play it now! btw its a creative server so... yeah. BAI
on September 21, 2013
hey allz you guys! topic of the day..... pewdiepie or tobygames? vote in the comment down below.minecrafter of the day is.... TigerBling! congrats!
on July 26, 2013
hey allz you guys! topic of the day is....BUDDER OR GOLD? comment on which is better. I wonder who will win? minecrafter of the week is.... TigerBling!
on July 25, 2013
hey allz you guys and girls! I know its been a while! minecrafter of the they week is....... TigerBling!!!! congrats and the topic of today is WHAT WOULD YOU ADD TO MINECRAFT PC? that's all for now ill see you tomorrow!
on July 24, 2013
who else likes the new mc update on the pocket eddition!
on March 13, 2013
hey all veiwers! have you heard of sky does minecraft? if not go on youtube and he does mod showcases for the PC! like him on facebook! P.S. he also swears a little....
on February 26, 2013
0
on February 26, 2013