Character Creator
Need characters for your story? Then come here to the Character Creator! Original characters are put as soon as possible! I will post some to start.
On modern desktop browsers to select multiple photos, hold the Ctrl key (⌘ on Mac) while choosing photos. 35 photos per week limit. 5MB max/photo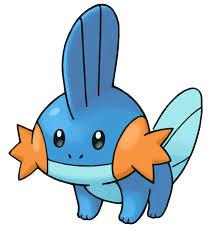 Emma is a nice girl with blond hair and is 10. She likes chatting with friends and basketball. I would advise her for a high school story.
on February 02, 2014
Jessica is a mysterious girl with marine blue hair. And chocolate brown eyes. With a smirk and frown she will NOT make your day.. I would prefer her for a life inspiring story!!
on February 01, 2014
I nee help, I need an evil person for my story, and it is a skin walker (transforming witch) I need a name and some looks for it
on January 30, 2014
Geraldine is 13 and she has blonde hair and brown eyes she likes the color blue and that's what she Mosley wears. She's in middle school in 8 grade and BFF's with carrie (person below) I would put her in a comedy story with carrie
on January 30, 2014
Carrie is a girl with brown hair and blue eyes she usually prefers to wear aquamarine green or minty green clothes she is best friends with a girl name Geraldine. And loves puppies but she says she allergic to adorable ness for comedy!
on January 29, 2014
Jason is a medium 10 year old boy with brown hair and brown eyes. His favorite color is blue. He likes football stuff and his dream job is to be a football player. He has always had talent with athletic competition and is a good friend. He is on a team called the Dragons for his school and played for all his grades. His favorite throw is a trick throw where he fakes to both sides and then bombs it to the end zone. When he is not playing football he is on Facebook with his buddies.
See More▼
I would advise using him for a sports story.
on January 29, 2014
Olivia is a medium 19 year old girl with blonde hair and blue eyes. Her favorite color is red. She likes hiding and her dream job is to be a spy. At the age of 2 Olivia teamed up with her sister Michelle to escape daycare. At 4 people had just learned to control her "have Michelle distract so I can run away" method when she cam up with a "slide under stuff" method. At 19 she is using gymnastics to get away from things that do not appeal to her. I would advise using her for a
See More▼
spy story.
on January 29, 2014
0
on January 29, 2014