One Direction Fan Club
Vas Happening? This Is The #1 One Direction Fan Club On Qfeast! This Is Where The Directioners Hang! Watch Out, You Will Only Make It Here If You Are A True Directioner! Consider Yourself Warned! I <3 1D!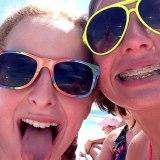 Vas Happinin? So Who Luvs Little Mix?! Me! Come On Show Ur 1D Spirit And Lets Scream Our Luv From The Rooftops And Show Those Haters! Who's With Me!!!?
on May 14, 2013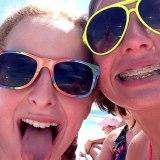 We All Agree 1D Rocks Right So What Would You Do To Meet Them... I Would Shave My Head...I Would Face My Worst Fear, Bees...I Would Do Like Anything So What Would You Do?
on May 13, 2013
1D Flash Mob LA OFFICIAL
here it is, the final product! it has been a privilege and an honor to put on this amazing event dedicated to the boys. we are so happy at how well it turned...
on April 04, 2013
Who Wants A Great Site For 1D Merch?!?!?!?!
on March 24, 2013
Who's Going To The 1D Concert In June? I Am! So Excited;I Will Make Sure To Post LOTS Of Pics Of The Hotties!
on February 21, 2013
0
on February 21, 2013