Celebrity Page
I will post the latest celebrity gossip everyday (I will try to everyday but I will at least 4 times a week :D) I really hope you enjoy!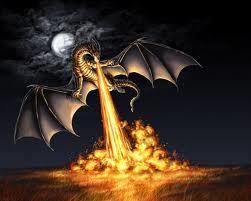 on February 08, 2014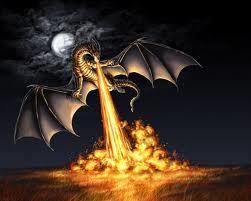 on January 28, 2014
on January 27, 2014
3
on January 23, 2014
Watch the Official Video for "I Wish!" | The Official Cher Lloyd Site
Watch Cher's Official Video for "I Wish!"
on January 17, 2014
Selena Gomez, Lady Gaga Nominated for Worst Film Performances at Razzie | Billboard
With award season kicking into gear, stars across all entertainment mediums are garnering praise and accolades for their performances in the past y
on January 17, 2014
Camilla and the Chickens - Forget You
Music video by Camilla and the Chickens performing Forget You. (C) 2011 Walt Disney Records
on January 15, 2014
Bridgit Mendler Quicksand( Cover Me) by thealinkalinka on SoundCloud - Hear the world's sounds
Listen to thealinkalinka / Bridgit Mendler Quicksand( Cover Me) | Explore the largest community of artists, bands, podcasters and creators of music...
on January 12, 2014
Demi Lovato Racy Pics Leaked | Mevio Women
Looks like all the Disney stars are slowly turning naughty! Santa isn't going to be leaving presents at your doorstep, Demi. I pretty much expected Demi Lovato to eventually come out with pictures like this-- I am actually surprised they aren't more risque! There are also rumors that there is a Demi sex tape somewhere... so I guess we'll find out soon. I personally think Demi looks hot here, and these pictures aren't so bad! But of course for a Disney star this is racy. By the way, the girl on the left with the bright orange hair... that's Alex, the backup dancer that she recently punched. Looks like they used to be super close! What do you think about these pictures!?
on January 12, 2014
0
on January 11, 2014
Ellie Goulding "Figure 8″ (Video Premiere) | Ultimate Music
"Figure 8" is a song recorded by English singer-songwriter Ellie Goulding. The track written by herself with the collaboration of Jonny Lattimer and producd by MONSTA and Mike Spencer (Emeli Sandé,...
on January 11, 2014
Friday: Miley Cyrus claims to be bisexual AND is apparently cheating on Mike Will Made it and is pregnant as I mentioned earlier with Juicy J! Also California got to see a surprising action from Katy Perry while boogie boarding, she let the audience have a sneak peek at her bottom WITHOUT THE BIKINI! Here's a link to see some of the photo's!!! LOL =)
http://cdn.popdust.com//wp-content/uploads/2012/08/katy-perry04.jpg
on January 11, 2014
Wednesday: Did you know Lady Gaga's real name is Stefani Joanne Angelina Germanotta?? Do you think that's a really long name and stupid name or do you think it's cool to have a long name like that?<3
on January 09, 2014
Wednesday: At the Bet Hip Hop Awards Miley Cyrus announced she's expecting a baby WITH rapper JUICY J!? This announcement brought shock to the audience, does it surprise you?:-O
on January 09, 2014