TRI-Squad
If you are from TRI-Squad or like TRI-Squad join this page! I am Brendan the world's best Arianator! Treyton: what the bananas is an Arianator? Zane: *looks up on computer* An Arianator is one of Ariana Grande's most devoted fans. Brendan is the best. Really, Brendan how did you do that? Me: Maybe it is from Brendangrande.com? Zane: -_- Me: Treyton on 3 Popular Song! 1 2 3! Me and Treyton: I never was a model I never was a scholar but you was always popular popular! I know about popular!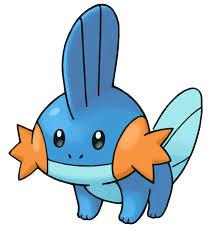 Me: hey! Treyton: sup man Me: the sky Treyton: that is not what I meant Zane: what are you talking about Me: nothing Zane: you had an emergency call! Me: oh right. we have a new enemy. Levi the crazy monster! His villain name is Tattler and you can guess why. Treyton: he tattles like Taylor? Me: yes, but Taylor just tattles. Levi cries and screams and then tattles. Zane: let me guess, he is another 2 year old enemy *rolls eyes* Me: no he is 5! cliffhanger!
on January 04, 2014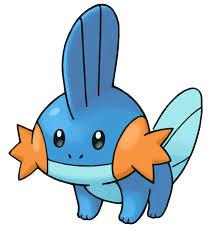 TRI-Squad Members
main:
Brendan
Zane
Treyton
minor:
Logan
See More▼

Jason
Natalie
Emily
Aaron
Kimbry
Mercedes
Allison
Ashley
Daylon
Kelso
Mika (not the singer)
Chloe
JJ
Holly
on January 02, 2014
Me: Na-na-na-naaaaaaaa na-na-na-naaaaaaa Treyton: that has got to be the most annoying way to sing My Time Is Now! Zane: Brendan is annoying. Me: yeah and you are Mr. Perfect, Treyton! *rolls eyes* Treyton: lunch time! Me: muffins!!! Zane: no we are going to have pizza! Treyton: yeah pizza! Me: MUFFINS!!!!! Zane: calm down! we will have pizza AND muffins! Me: MUFFINS!!!!
on January 02, 2014
Me: OMG ARIANA GRANDE FOLLOWED ME!!!!!!!!!!!!!!!!!!!!!!!!!!!!!!!!!! Treyton: She did?! Zane: Yes, she did. *facepalm* That means Brendan will go crazy. Me: What the bananas does that mean? Zane: just keep calm and forget about it. Treyton: you should make some of those. Zane: Keep calm and be a nerd Treyton: Keep calm and show-off Me: keep calm and be TRI-Squad's Arianator Zane: printing 100 copies of each ok here you go *hands me and Treyton papers* Me and Treyton: thanks
See More▼
Zane! jynx double jynx infinity jynx Me: Ariana Grande jynx Treyton: Kaitlyn jynx
on January 02, 2014
Me: I want waffles. Treyton: Too bad. move it or we lock you to the door Zane: don't lock him to the door! You will get in trouble Logan: Hurry it is almost time to start! Ring announcer: ding ding ding this match is set for 1 fall introducing first the team of Brendan and Treyton entering the ring with Logan! And their opponents Team Anti-Boy! crowd: Booooo!! Jessica sucks! So does Taylor! bell: ding ding ding Treyton: *knocks both out* Ref: 1 2 3! And here are your winners Brendan
See More▼
and Treyton!
on January 02, 2014
Zane: you got that from DWTS! Me: um no I got it from this! *holds up Yours Truly* Treyton: yeah! He downloaded it to... Zane: that might explain why this is here! *points at "I love Ariana Grande" pic* I thought Treyton... Treyton: Mine is the "I love Kaitlyn" one. Me: 1 2 3! Me and Treyton and Zane: You were singing all the songs I don't know now you're in the front row cause my song is popular! Popular I know about popular! Not about who you are or your fancy car all about
See More▼
who you were!
on January 02, 2014
0
on January 02, 2014