keyboardplayer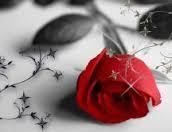 story
I've recently read the book Finding Sky by Joss Stirling which I thought was AMAZING so this is kinda based around that, so please forgive me if it starts getting a little similar to Joss Stirling's book, and I will be borrowin...
94 reads
22 readers
10
by

Clove
on July 22, 2013

Issy will be answering back fanmail, questions and anything else like that to your email, so ask her on qfeast privately, or publicly, give her your email address and wait for her response. It should take 3 - 6 days for her to answer. :)
Issy Allen's qfeast : Issy_Official
on July 22, 2013
on July 07, 2013
Do you like Isabelle Allen? If so, please join my Isabelle Allen Fan Page :)
on July 05, 2013
on July 05, 2013
Issy will be playing Brigitta in the Sound of Music at Regents Park so be there!! It starts on 24th July
on July 05, 2013
page
Okay, so for all you Les Mis fans out there, we all know that Isabelle Allen, the young actress who stole the show, was in it as a young, French orphan. She was incredible (of course) and for all those fans out there, join this...
1 subscriber
6 members
by

keyboardplayer
on July 05, 2013
Going to Glastonbury!! So excited!!!!!!!!!!!!!!!!!!!
on June 27, 2013
0
on May 09, 2013
page
So, I'm guessing pretty much ALL of you know what facebook is. Basically, this is a mini one - without as many features. It's for under thirteens or people who don't have facebook and want one. :)
1 subscriber
4 members
by

keyboardplayer
on May 09, 2013