NagisaHazuki
My mom and the rest of my family makes me feel like a freakin idiot. She has decided to beat me every weekend becuase I don't know geometry. She wants to be open with her and then she makes me feel this way. How does one tell their mom that they just want to dissapear forever. I want to talk to her about this but I highly doubt she'll see things as I see them
You're a waste of space
You're a fake, and a lie
Can't handle anything without wanting to cry
You're a disgrace
Just
See More▼
a disgrace

Don't know when to shut-up
back away in the silence
A disgrace
Just a disgrace

Origin of weak
You can't make anyone proud
my attempts on the stand for you to say outloud
lousy disgrace
I'm a disgrace

She doesn't understand
how I'm feeling inside
with the things she says
I'll just run and hide it away

Good for nothing, down fall
cut it out
just shut it all away
I'm a disgrace
on October 21, 2015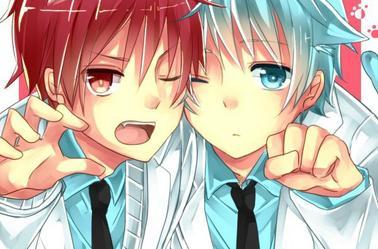 0
on October 16, 2015
I just changed my Qfeast username. My old username was ItalianPanda8
on October 15, 2015
0
on October 15, 2015
You made me hate my own refelction.
Question every choice I make.
So I could try to be perfect,
but I won't try to be a fake
So forgive me cause I really could care less
that this world has changed me.
So you know when you ask me...
on October 13, 2015
So what if I can't forget you? I'll burn your name into my throat. I'll be the fire that'll catach you. What's so good about picking up the pieces? None of the colors ever light up anymore in this hole.
on October 13, 2015
I feel like crap today! I want to go back to bed...bleh xc
on October 13, 2015
Polyvore
An art collage from October 2015 by ashley-melton-house featuring art
on October 12, 2015
Who would you tell
If secrets were meant to be spilled
Like ice from the stars as they fell
Worn from the sun and the sky
If heaven sent angels to hell
I know that I'd see you again
A soul is not meant to resell
See More▼

No love
Is the same

Is that what you live for
What you'd die for
Demonstrate
And start again
No love
Is the same
Is that what you live for
What you'd die for
Demonstrate
And start again

Where would you go
If the city were flooded with fire
You'd drown somewhere flooded with snow
Quiet like echoes through air
With rivers of whispers that show
Your heart is not meant to let stay
And your soul is not meant to let go
No love
Is the same
Is that what you live for

What you'd die for
Demonstrate
And start again
No love
Is the same
Is that what you live for
What you'd die for
Demonstrate
And start again

Tell me again how the love in the end is what saves
In a dark and hollow space
I am safe
Tell me again how the ocean and wind know their place
And they never make mistakes
And how I can't take this out of your way
No love

Is the same
Is that what you live for
What you'd die for
Demonstrate
And start again
No love
Is the same
Is that what you live for
What you'd die for
Demonstrate
And start again

Jettison Tears~ Avion Roe
on October 12, 2015