Hollywing5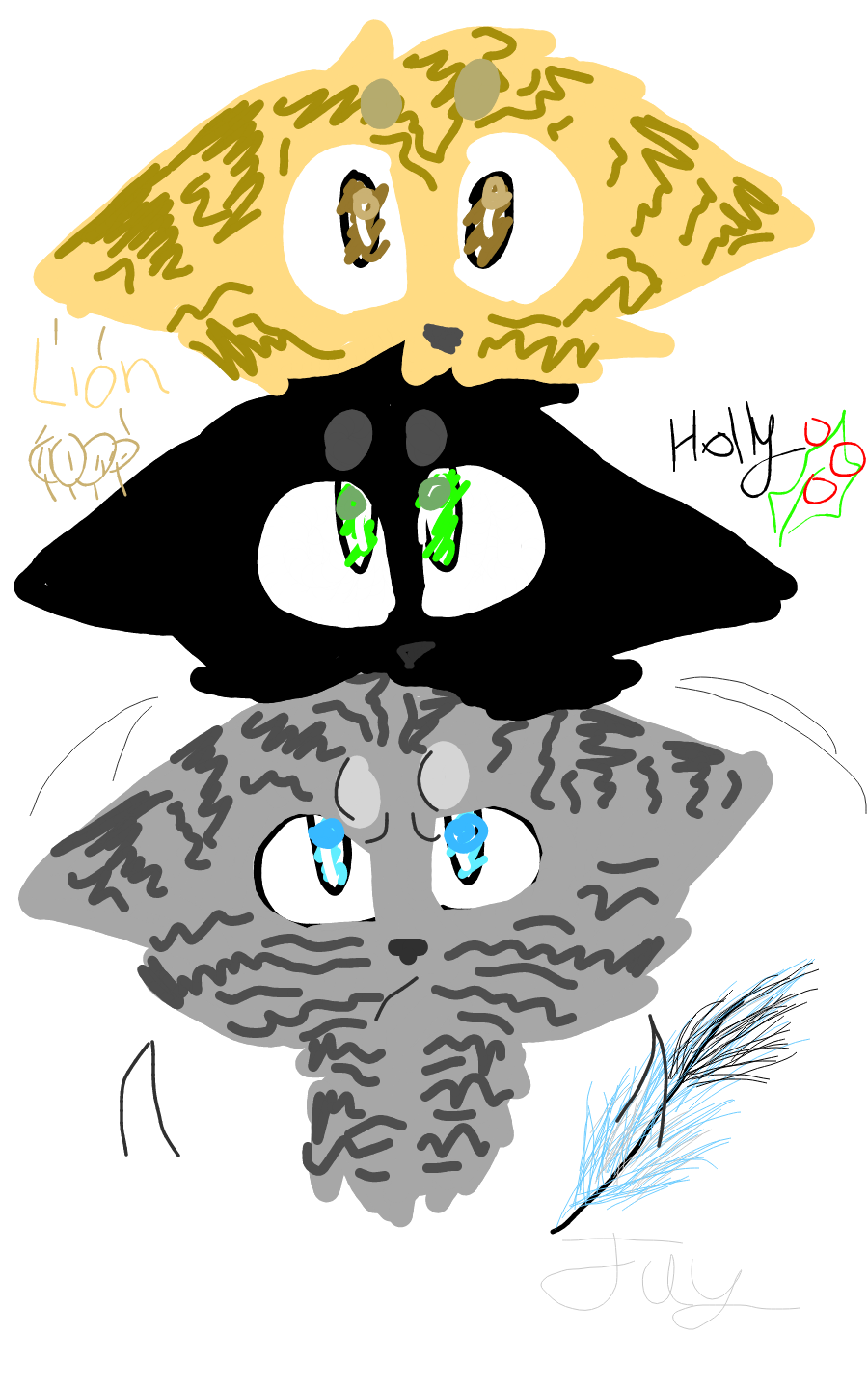 0
on August 13, 2015
HEY. I am a huge warrior fan, completely wish I was a cat, favorite warrior is obvious, Hollyleaf. Post you warrior cat names and I can fit you in my book. Plz put in these details,
Name
Rank
Pelt
Gender
Kin
Mother
See More▼

Father
Personality
Back story
Clan(optional) Sun clan, main clan, breeze clan, water clan, and dark clan. (Or rogue)

PLZ POST!
on August 13, 2015
story
This is a rewritten warriors chapter for the first book I'm going to right. I'm so hooked on warriors I can't help myself. Hope you enjoy. My written FULL book May be a e book. Search it up! Read this to get the idea of the c...
0 reads
0 readers
1
profile story
by

Hollywing5
on August 13, 2015
personality
quiz
See what what cat you are from the series of Warriorcats. It can be anyone from any of the books in any of their stages(kit, warrior, ext.) So what are you waiting for *click*
255 responses
79
by

Wolfheart
on August 12, 2015