HidekiRyuga
Gamer, Anime Watcher, Drawer, Basketballer, and especially... Rick and Morty Watcher. WUBBA LUBBA DUB DUB!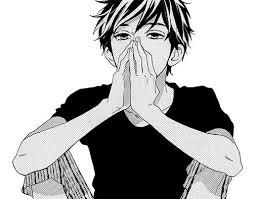 Hello world... It's been a long time. After 2 years of getting older, maturing, and of course, getting into Rick and Morty, I have finally returned to QFeast, the land of the quizzes, and the home of the furries... I think. It's been a while, give me a break!
27 days ago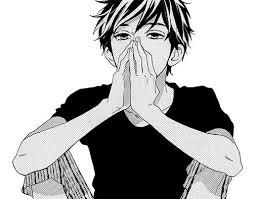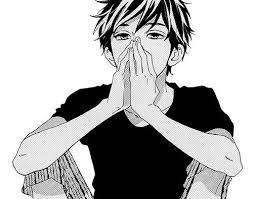 0
27 days ago
27 days ago
Hey Qfeasters! I know it has been a while, but did it ever stopped me! While I have been away, I've been making a YouTube Channel, yet it's not really successful... Yet! I also have changed my username for my reasons only, and that has never stopped anybody. So, I'll try to be more active on Qfeast, and I'll also be making an AoTTG Guild.

Thanks Qfeasters! SinterStrike, logging out.

YouTube Channel: SinterStrike

AoTTG Guild: TheViolentsGuild
on April 25, 2015
If you ever feel depressed or feel like everyone hates you, just remember. I don't hate you. And I bet a bunch of others do to. You are loved.
Send This To Whoever You Are Willing To Help Through Any Rough Times
~Started By DerpytheGreatandPowerful
on October 22, 2014
Send This To Whoever Is A Good Friend.
~Started By
@CamilleTheHedgehog14
on October 19, 2014
personality
quiz
The Mortal Instruments… you got to love it! find out which charactor you are by taking this personality quiz!
24 responses
8
by LostSole
on September 29, 2014
page
Here you can be from anywhere in the world and meet people from anywhere in the world! The school will be in Miami, Florida in the USA. I will not provide a form for the OCs.
2 subscribers
3 members
fully opened
profile page
by RoseHeart
on September 25, 2014
Hello Qfeasters!
I'm sorry that I posted up the page earlier than I said I would, but now we've already started a community! I've explained the rules on the page, and feel free to join whenever you like! Just so you know, my number one rule is that I don't tolerate swearing.
on September 20, 2014
Hello everyone from Qfeast! I am Gotham59, and soon I will be posting up a page that lets people feel free to right their stories and to share that story with a whole community of Qfeast users. It will open on the 5th of October. Let's hope that people are ready to join!
on September 10, 2014
Hello everybody! I'm not actually new, I have had a Qfeast account before, but I forgot the password an maybe even the username! So yeah, if you remember me, Gotham123, cousin of DragonFireGirl8, then please, like me again!
on April 08, 2014