Animefan224
I just changed my Qfeast username.
on July 04, 2014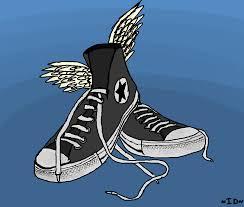 story
After a strange happening, Cameron and Mathew find out that they are demigods. Once they get to Camp Half-Blood a mission pops up for THEM specifically. Now they have to protect a certain minor goddess with the help of their on...
6 reads
6 readers
3
profile story
by

Animefan224
on July 04, 2014
on June 19, 2014
on June 19, 2014
you don't mind if I just tell you the title of my story do you?
on June 19, 2014
on June 18, 2014
For my fan fic comp, there isn't a theme. It can be about any fandom u want! The due date is Friday, I may extend it to Sunday depending on how things go
on June 17, 2014
story
Next time you go to Wal Mart, go ahead and try these things out. Their fun.
72 reads
52 readers
30
by

dezzylarson
on June 16, 2014
EMMA! EMMA! EMMA! EMMA! YOU ARE EMMA! I KNOW IT! (Sorry if you aren't :P). SPEAK TO ME! EMMA! :D
on June 16, 2014
0
on June 15, 2014