yeahiknowimugly
10 facts about me
1. Im very shy irl
2. Im friends with gothic irl...(wish we could be more than friends... )
See More▼

3. I can be crazy sometimes
4. I love anime
5. Im obsessed with homestuck
6. Not really a divergent fan...
7. I am a fanboy
8. I hate rap
9. Im single
10. I hate it when people talk shit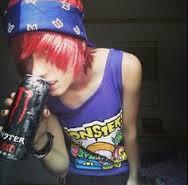 Gothic, since I can't write on anyone's wall, whose the girl you like?
on March 23, 2015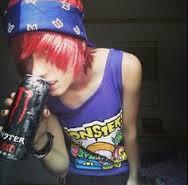 10 facts about me
1. Im very shy irl
2. Im friends with gothic irl...(wish we could be more than friends...:( )
3. I can be crazy sometimes
4. I love anime
5. Im obsessed with homestuck
6. Not really a divergent fan...
See More▼

7. I am a fanboy
8. I hate rap
9. Im single
10. I hate it when people talk shit
on March 11, 2015
page
Here you can request a character I will make for you! Hope you enjoy your person I make...
22 subscribers
1 member
fully opened
by

gothicskittlescupcake
on March 11, 2015
on March 10, 2015
6
on March 10, 2015