teapotsfloating
hi im wierd and im glad!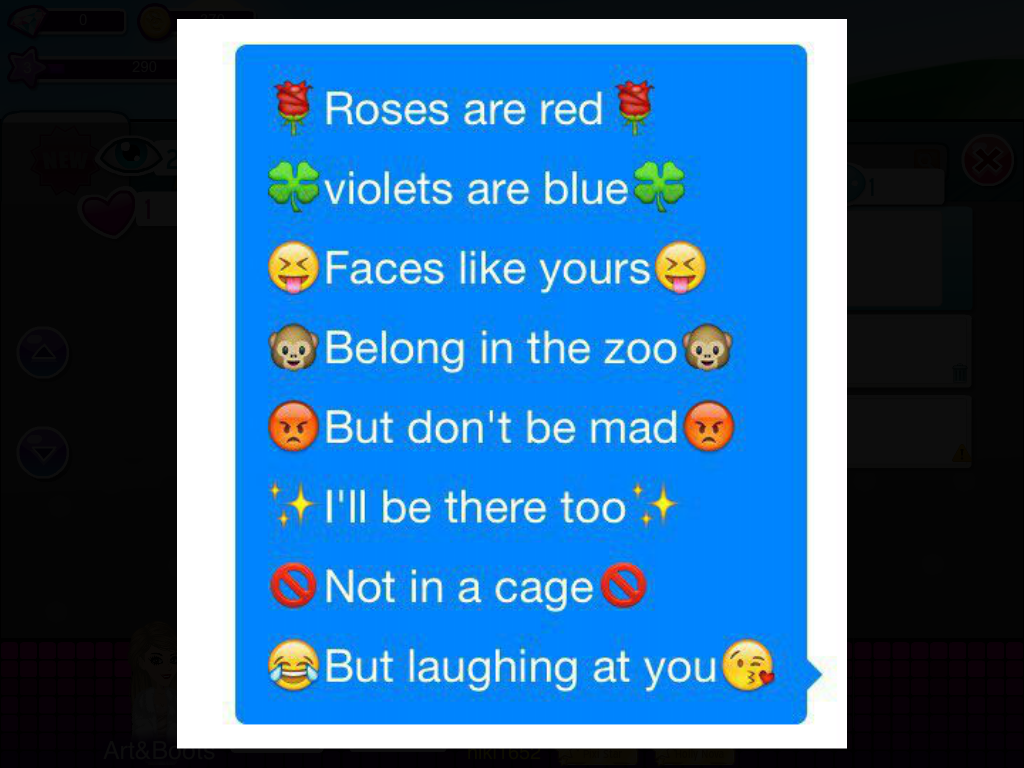 How are you doing today?
I'm doing fine, but I got two teeth pulled.. Ouch
on June 10, 2017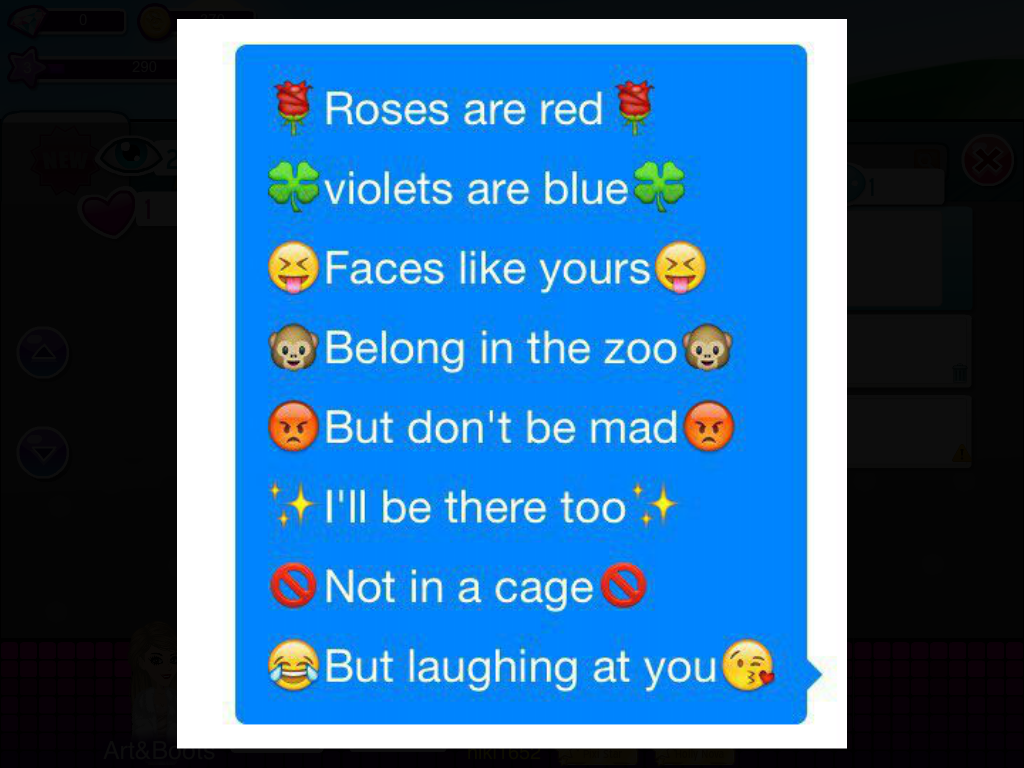 personality
quiz
Hi! Want to see if you are like me? Are you not like me or are you? Thanks for playing!
1 response
0
profile quiz
by teapotsfloating
on January 20, 2017
on July 21, 2016
question
I really don't know how to make a perfect outfit! HELP!
on July 20, 2016
personality
quiz
If you want a pet and can't decide on one... You should take this quiz :D
25 responses
6
by teapotsfloating
on July 16, 2016
personality
quiz
How dumb are you? I do not mean to hurt your feelings! This quiz is just to have fun if your boerd or something. :D have fun!
34 responses
4
by teapotsfloating
on July 16, 2016
1
on July 16, 2016