teapotsfloating
Hi I'm teapot! I love writing story's, and drinking tea! My favorite games are: roblox, and slither.io!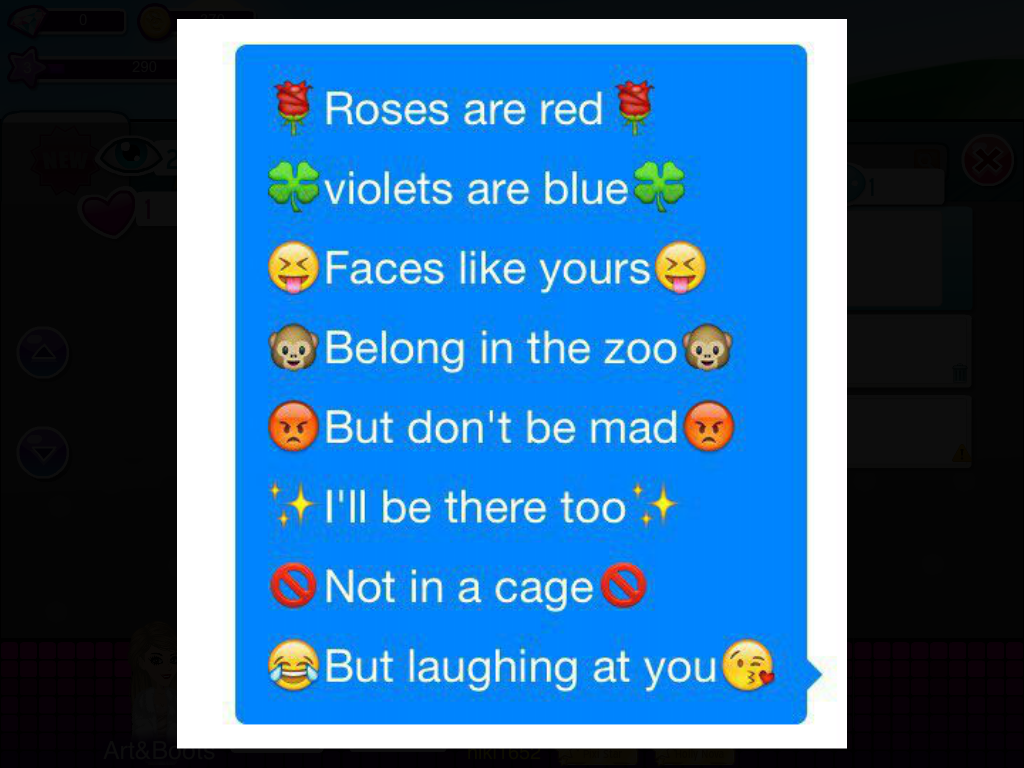 on July 21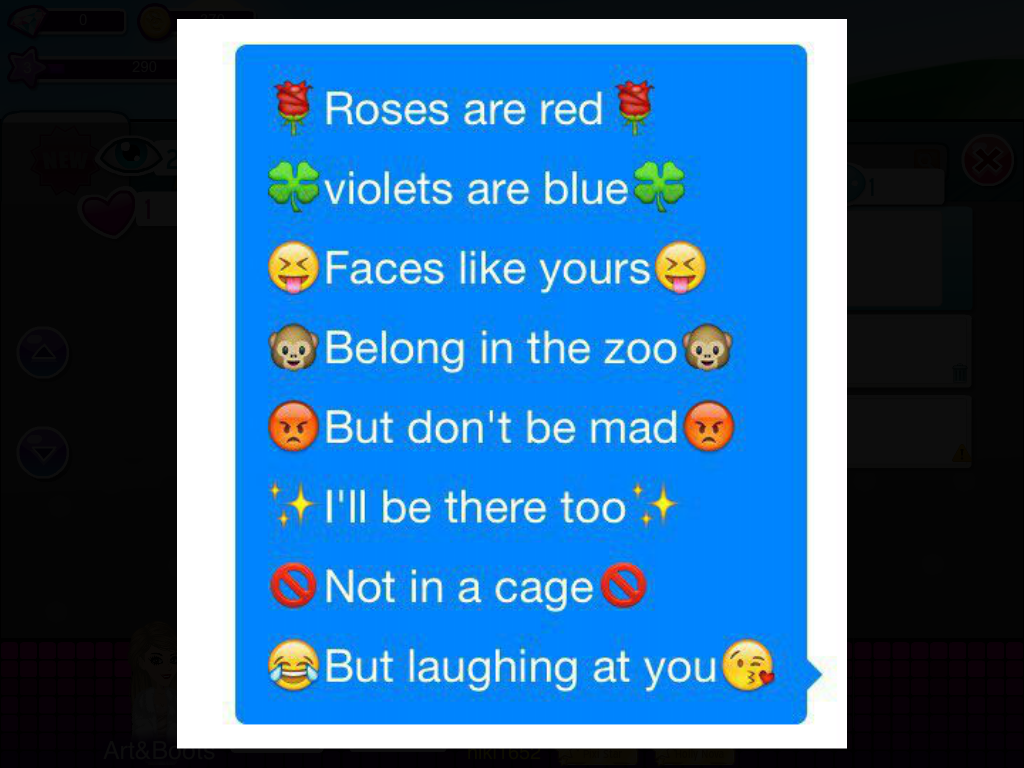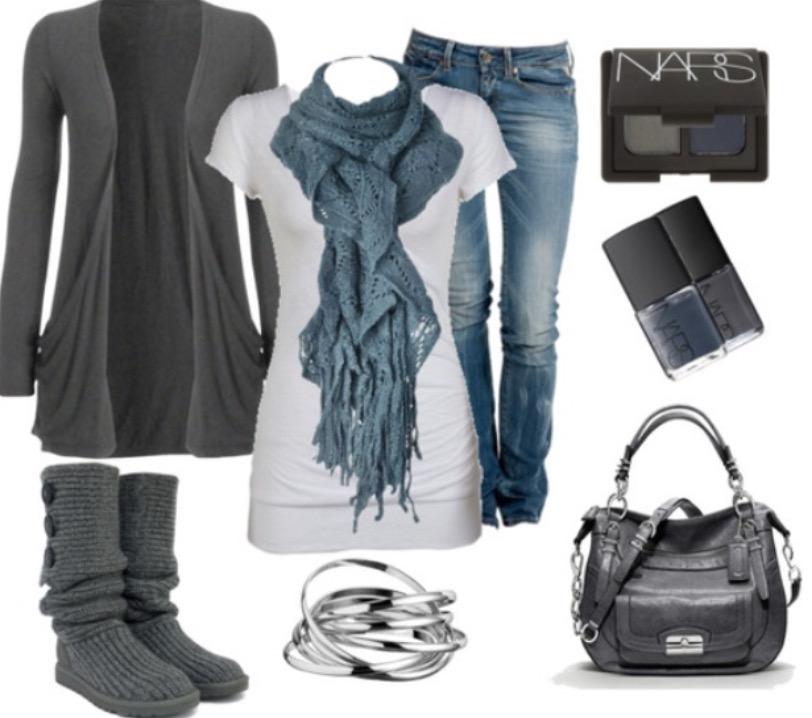 question
I really don't know how to make a perfect outfit! HELP!
on July 20
Making a story!!!
Whoop hooo
on July 20
personality
quiz
If you want a pet and can't decide on one... You should take this quiz :D
81 responses
5
by teapotsfloating
on July 16
personality
quiz
How dumb are you? I do not mean to hurt your feelings! This quiz is just to have fun if your boerd or something. :D have fun!
93 responses
4
by teapotsfloating
on July 16
1
on July 16