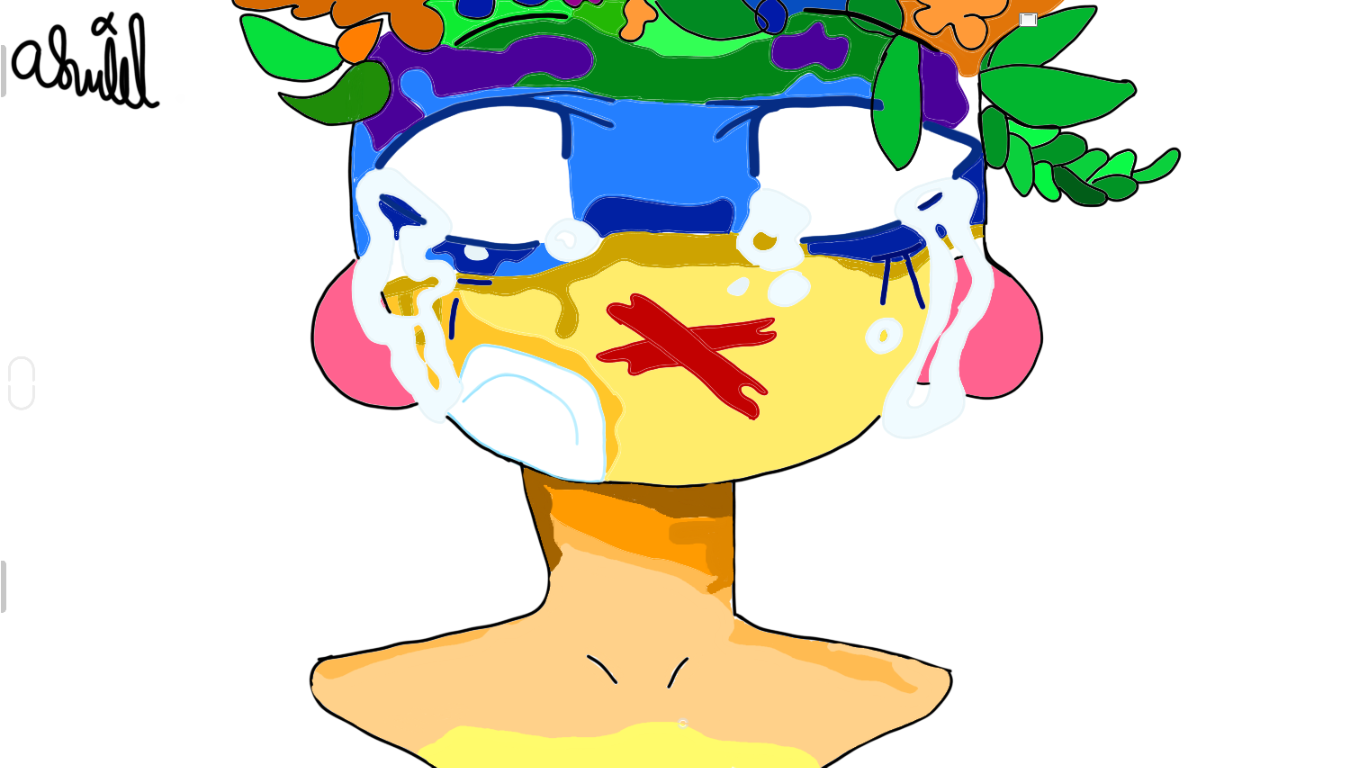 chap 1
you have been having a stressful day at school and when you got home you were imiditly yelled at for no reason so you just went to the kition and killed them all without any emotion on your face but when you heard the bell ring you smirked and let them in after you moved the bodys. when they were all in you killed all of them and you ripped your eyes out and cut an x on your mouth and when you were done with that you skin started to change colors and glow when that happened you killed you hole town and you were covered in blood you where also geting hungry so you disided to eat the bodys and that is what you did was eat there dead bodys and what you did not know was there was you were on the news and when you saw that camera you smirked and went up to the camera and said "thank you for showing me how it feels to die" in a demonic voice and walked way...
(AND WITH THE CREEPYPASTAS!!!!!)
GUYS COME SEE THIS!!!! ben yelled making everyone run down stairs and look at the tv. they saw you killing and eating people and got scared when you looked into the camera and smirk they all jumped when you walked twords the camera even jeff was scared.....they heard "thank you for showing me how it feels to die" and walk away. slender man teliported infront of everyone making them jump and said childeren i need you to get this creature for me so everyong get ready and my brothers will be joining us for this one, he said while taking a look to the tv. everyone got ready and started looking for you......
CLIFFHANGER!!!! HAHAHAHAH just tell me if you want more~