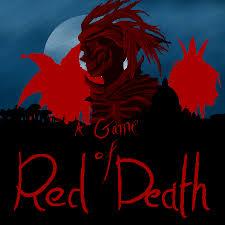 Searching The Web
Today has been so boring, I just wanted something to do to keep the day going. My friends are grounded and can't leave the house. My brother has his friends over, the problem with that is there little and dangerous and they bite. So I'm Not even going to down that path. So I just decided to search for apps on my phone....But nothing good caught my eye. .-. Ugh. So I decided to just look for games on the computer.
While I was searching for a game. Something caught my eye, it was called To The End. I just thought it meant like a Zombie game or pick a avatar and fight in battles. But when I started reading the directions..it started saying put your real name, age, where You are and stuff. But I did it anyway just to see what it was like. It told me to put my head gear on. So I thought it was one of those oculus rift things. It told me to close my eyes and think about nothing just blankness. So As I did. I felt a weird tingle in my belly and my mind felt like it got shocked. As I entered the game I saw other people there panicking. I just thought it was part of the game.
I started walking about the place checking things out. Soon everything started turning red. And a HUGE FACE was floating over everyone. And it started to speak saying "This is Not a ordinary game folks That's when Everybody started saying. WHAT DO YOU MEAN NOT ORDINARY. Everyone wanted to get out of the game But they couldn't. The man started speaking again. "This game is to the death, Every time You level up You will , be tested to see if your are accurate for that level. I have put inventory pockets in your pages". Then he left. Everyone was scared, But I thought This would , be easy soon As I gathered some supply I started walking out the city. A group stopped me asking if I wanted to join. I said "sure why not, But we have to stick together". As they nodded there heads we soon started going on, to end This game and get home safely.
As we started walking we started to see some type of monsters. They looked so scary, we started looking around for weapons. I found a huge sword that was really heavy, it was black with a pretty white design on it. And the others found other cool weapons to. We all started walking toward it and it had armor and horns and a huge axe. We were all so scared. As we started getting ready for it to attack. I said shouting "ATTACK!". I swing my sword making the monsters head come off while the others started to chop It's arms and legs off. As we finished it off there was This huge wall with these two huge dabbled doors. We decided to set up camp by the door so we could train each other for what might happen. We all started battling each other. Soon everyone tucked in for bed. And the funny thing is No one was hungry that night.
The next morning everyone started putting everything away. To get ready for what might , be behind the doors.