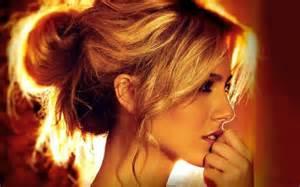 The Ride Over
Liam's P.O.V.
We had been in the car for about ten minutes and I was starting to get anxious. "Do we really have to do this? Maybe you could drop me off at the mall or something and you all go then pick me up when you're done." Louis said. He wasn't really looking forward to the orphanage. "Yes, you have to go. Besides we promised the children and the interviewer that we would all be there." I reminded him. We arrived in another five minutes outside a hug building covered in ivy. It was something that you might see in a movie. There were windows all around but they were covered up. The steps leading inside were cracked and run down too.
We handed food to all the children. They were all girls and all different ages. Their clothes were dirty and some didn't fit at all whether they were too big or small. All their faces were smudged and their eyes got huge when they saw what food we had donated. Each one was very skinny that it must not have been healthy. "Now what?" I asked the head caretaker. "Some of the girls would like for you to put on a show. Would you mind?" she asked. We all smiled and agreed.
We went outside and found that some lights had been hung. We started singing from our third album.
The kids came in at staggered times and all of them were smiling. Some sang and some danced. They let their uncared for hair down and they went crazy. Niall was just about to sing his part to Half a Heart but nothing came out. Instead he just starred wide-eyed at a group of girls sitting in the back hanging out in the shadows. I turn and look at Harry. He shruggs. Zayn is walking over to Niall but Niall doesnt move til Zayns hand lands on his back. He turns to Zayn his eyes still huge. Then he yells at the young girl he's been starring at. "Toni!"