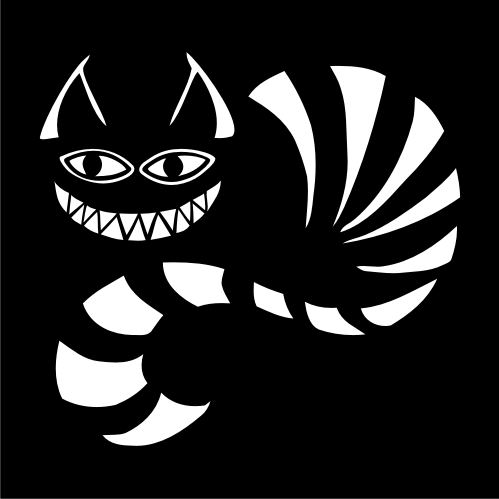 Prolouge
Drip. Drip. The rainwater from above ground slipped through the cracks in the ground to the old, unused sewer system beneath New York State. Someone, or more specifically - some CAT sat waiting in one of the big tunnels. He was sitting facing the side opposing the entrance, studying the big glass mirror piece that sat right beside the tunnel wall, and somehow, beings that walked into his tunnel could not see his face, but he could see theirs. He saw a familiar somebody strut into the tunnel.
"Yo, boss!" the cat meowed.
"Yo?" the boss cat asked suspiciously.
"Yep. Something I picked up from the hairless folk up above," the visitor said, puffing out his chest.
The boss twitched his whiskers with annoyance.
"Any news?"
"Mostly good," meowed the cat. "The bad thing is that Lucie drowned while trying to rescue a kitten stuck on a rock in the middle of a river. Skilled cat, she was..."
"What about the kitten?' interrupted the boss.
The visitor paused for a moment, taking that moment to flatten down the fur on his face.
"Oh yeah.. Gracie, Lucie's partner rescued him. We have to find her a new partner now that Lucie's gone."
"Never mind that right now." The boss said, his tail tip twitching. "What was he doing in the middle of the river anyway, huh, Adder?" he snapped.
Adder looked at the boss in confusion. "Who, Gracie?"
"No! The kitten you idiot!" the boss spat at Adder.
The visitor, whose name was Adder, stood up, and came closer to the boss.
"Gracie said that he said that he saw fish," meowed Adder, stepping closer, "that he thought was drowning, sir."
The boss cat snorted. "Fish can't drown."
Adder nodded in agreement.
"But I must say, that dumb kitten is sure very observant," said the boss, unsheathing his claws, and lifting up his paw to look for any dirt on them.
"Sir.... you don't mean..." Adder meowed, so close to the boss that he could feel Adder's breathing on his fur.
The boss cat smiled. He stood up, and turned around to face Adder.
"Yes. Yes I do."
His scar was as pink as ever.