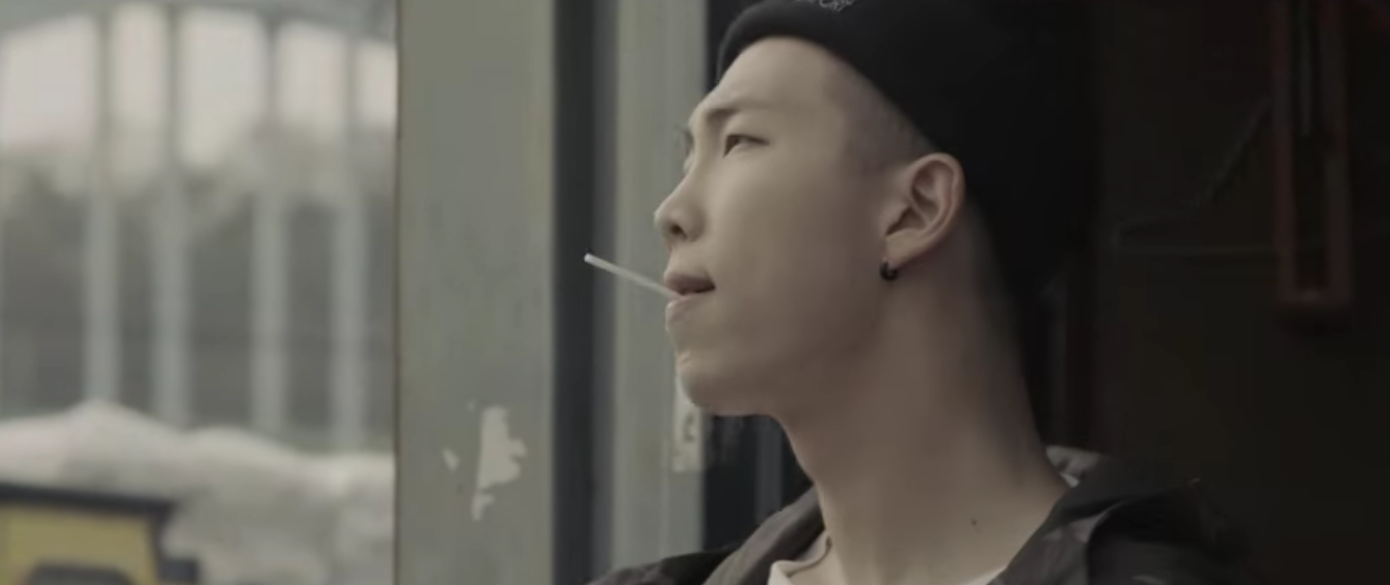 Home Away From Home
Namjoon walked out of the house, chewing on his lollipop stick. He wound down the streets and found his way on the train tracks. Taehyung would be here; he knew this. This was where he always hid from his father.
"Tae?" Namjoon called out. He heard a crash inside the immobile, graffiti covered train. He yanked open the door and was nearly decapitated by a flying beer bottle. He dodged it in time to see it break on the pebbles on the tracks. Namjoon looked back at an angry Taehyung.
"Whoa," he said. "Did the baby throw a tantrum?"
"Ha, ha." Taehyung jumped out of the train. He landed on the edge of the track and nearly toppled over if Namjoon wasn't there to stop him from falling. He brushed himself off instinctively. "Everyone knows the real baby is Jungkook."
Namjoon shrugged, then looked at the broken bottle on the ground. "Your dad asked for alcohol again, didn't he?"
Taehyung nodded. "Yeah. And this morning there was a gash on Eomma's arm."
Namjoon shook his head. He then took off his pack and dumped the contents out. Aerosol cans clattered to the ground.
Taehyung grinned. "Thanks." He grabbed a can and started spraying a deep blue on the train car. He grabbed a red one and drew a picture on the train.
Police sirens echoed in the distance. Namjoon looked up and saw a car heading towards them. So did Taehyung. He grabbed Namjoon's arm and they took off running. They ran on a bridge, then turned around to se it gaining on them. They turned around to run again, but it was too late. A cop had grabbed Taehyung. A second held Namjoon, and they were shoved against the police car. Namjoon smiled at Taehyung, and Taehyung smiled back. It was okay. They would take him away from Appa.
Suddenly, Namjoon twisted free from the policeman's grip. He grabbed Taehyung and they ran away from the startled policemen, laughing as they ran.