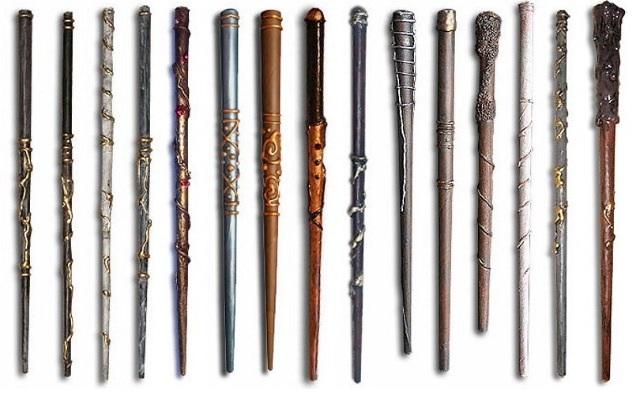 Flexibility, Length and other basics
Right, first things first.
Wands have different levels of sturdiness. An unyielding wand is the trickiest to use but it is also the most powerful. The standard measurements of wand flexibility are:
Whippy
Swishy
Flexible
Springy
Sturdy
Inflexible
Rigid
Wands also have different length, and they are typically 9-14 inches. Some people think that lengths have some kind of significance, but this has not been confirmed. Some theories are that the length shows:
The owner's physical height
The wand's importance and power
The owner's importance and power
The owner's friendliness
A wand consists of one or perhaps two woods, for the wand itself, and a core, or some magical item to give it its power. We'll go over them now.