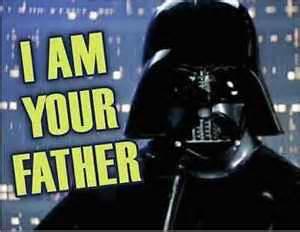 Chapter 1
CHAPTER 1
A shadow moved through the forest, a small shape bumping against her foreleg. She stopped by a hollow tree to rest. A small silver kit let out a shrill wail l, digging into her mother's soft creamy fur. "Sweetie, where are we going? Why did we leave my littermates behind? You know cats are-"
Sweetie hushed her kit with soft murmers. "Oh, my precious Flower," she began. "You can no longer stay with me, otherwise you could be hurt like your littermates Moss and Stone. You have nothing to fear, for we are going to see your father."
Flower looked up at Sweetie's bright green gaze, trusting her completely. She remembered waiting outside while She tried to rescue her brothers. The Twoleg monster tearing her home down, bringing her brother and sister with it. Flower let out a wail. "I wanna stay with you!! Please Mother, don't make me leave!!!
Sweetie let out a sigh. Flower had been the only one of her entire litter to live. She remembered a cat named.. Spiderclaw, was it? Anyway, she knew that her precious Flower would be safe-
A brown and black Tom walked out of the bushes, glaring at Sweetie. But when he saw Flower, his expression changed into something much softer, gentle even. "Is this Flower? Where-" he began, only to notice Flower trembling at the sight of him.
"I'm Spiderclaw, young Flower. Where are your littermates? Wait a minute, why is she the only kit?" Spiderclaw noticed how both Sweetie and Flower's faces changed, and immediately understood. "Oh." He saw the pain in Sweetie's eyes, and decided to get it over with as fast as possible.
Flower, however, was utterly confused. Was this stranger her father? He had the same big green eyes and shape, but she-
"WHAT ARE YOU DOING!!? YOU CAN'T TAKE HER AWAY YET!!" As Sweetie lunged for her kit, Spiderclaw lashed out a sheathed paw, glancing at Flower. And the he said the four words that made everything change after her mother had nuzzled Flower, said goodbye, and walked away without looking back.
"I am your father."
Flower followed after the Tom, her paws feeling like they would drop off at any moment. She had been following him for what felt like moons, so Flower decided to ask questions.
"Um, Spiderclaw? Where are we going?"
Spiderclaw let out a sigh. "We are going to the StormClan camp where I live. Sweetie, not wanting to be part of the Clan, asked me if my Clan could raise you." He stopped outside a thorn barrier. He shot a small smile at Flower. Flower didn't know what to feel- all she knew was that this strange new Tom was her father and she might never see her mom again. She just glanced at him with fear in her gaze.
"Spiderclaw! Why do you have a kit with you!!" A black-and-white she-kit sent Flower a look so full of hostility, she ducked behind her father and didn't respond. "This is Flower, Spottedkit, and she is also my kit. I will explain everything to Froststar."
Spiderclaw glanced at Flower. "Are you ready, Flower?"
Flower took in a deep breath, smelling all the new scents in the air.
"Yes. I'm ready."