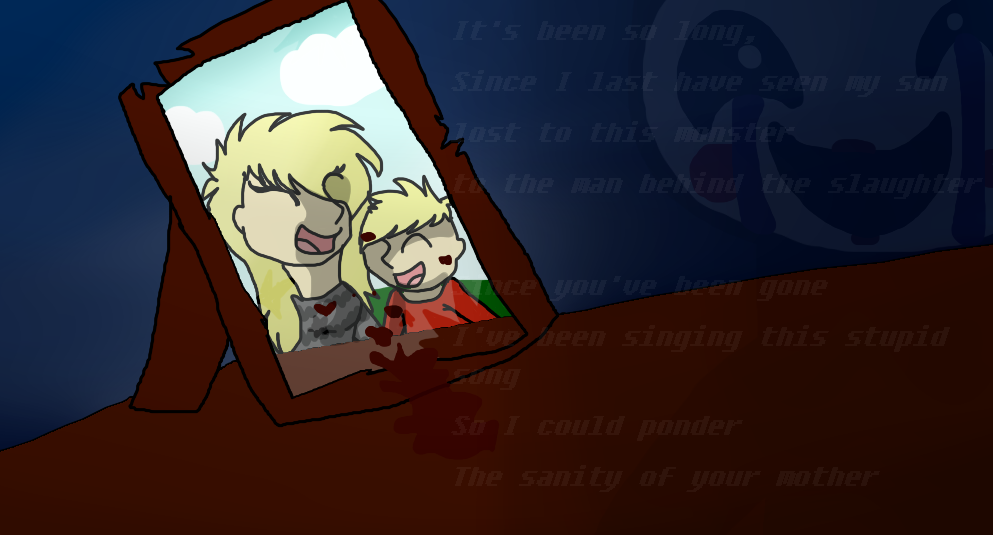 I'm sorry my sweet baby, I wish I've been there..
Normal POV:
Me and my son were out in town. We had a wonderful day. We went shopping for clothes, books, toys and all the stuff little boys liked.
Throughout our whole trip, I was carrying a little plush of Golden Freddy from the famous Freddy Fazbear's Pizzeria. It was my son's plush, he ADORED Golden Freddy, or 'Goldie' as people call him. To finish off the day as a surprise I was going to go and take him to Freddy's as he absolutely adored that place. But before we went in, I was distracted by a call on my phone. I quickly answered it, making sure my son was next to me. It was meant to be a short conversation, but it ended up going on forever. It went on for so long that my little boy left my side and wandered off..
3rd Person POV:
The woman's son wandered off to find Freddy Fazbear's Pizzeria. With luck, he found it and walked in, smiling widely. He was obsessed with this place..
He walked in and went up to the front of the stage. There were other children there too, so he joined them and started dancing to their songs. He was probably the most happy child there, as he was jumping and dancing all over the place.
A couple more minutes later, Foxy came out to play with the children. Everyone cheered and went around with him, doing all sorts.
Normal POV:
I ended the call and looked down at my side. Empty! I suddenly panicked and called for him. "Matthew!" I yelled, looking around wildly. I ran around the whole area, searching every corner, high and low. Not one trace of him. Tears started to form in my eyes and I ran around the whole Freddy Fazbear building. I completely forgot about his little surprise, and that he might of wandered into the pizzeria. Why didn't I check there first!?! It was obvious he would be in there..
I looked around the whole outside of the building, my panic attack raising every second.
Meanwhile..
3rd Person POV:
Matthew was with five other kids and with the main animatronic, Freddy. He was giving out cake and everyone loved it! The day was great, the animatronic band would play their songs and Matthew was in Freddy heaven. Throughout the whole day, Matthew basically followed Freddy everywhere he went. He was obssessed! Matthew then followed Freddy into a room with a big present and 4 other children. He was excited for what was going to happen. Suddenly, the door closed and locked behind him and Freddy ripped off his suit, revealing a tall man dressed in purple...