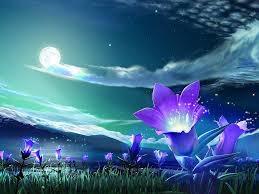 A night I'll always be scared of
~11 years ago~
Hi I'm a Lilliana,but you can call me Lilly.
So let me tell you a little about myself.
I'm five years old, I'm very smart, and I have two big brothers
Went off to school, a special school.
And.......oh yeah it's my birthday! Well yesterday was but you
get the point. I have curly dark orange hair, green eyes, and
I have a BIG imagination!
-10:00 at night,I'm laying in my bed sleeping less again-
I turn over to my side as I spot my door.
~hum... I guess my parents aren't asleep yet~
I guess as why the hallway light is on.
I turn back over and tried to get some sleep.But I couldn't stop thinking
about what my parents were doing up this late at night?
~probably watching tv or something like that~
I say pulling the covers
over my head. ----------time skip----------
-Midnight-
~ahhhhhhhh!!!!! what was that-th---that-that thing!~
I screamed.
To my surprise,as I covered right eye i noticed that I was crying!
~when did I start crying at night?~
A few seconds later I heard foot steps and then a door slam.
-BANG-
I froze,I swore my heart had stopped for a second.