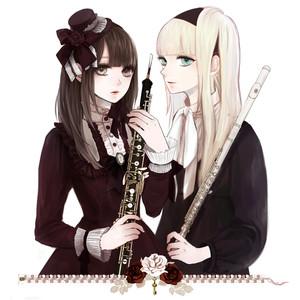 The New Kid
Hi I'm Vanessa and I had to move so I have no friends and I don't know how the school system works.So I told my mom I wasn't going to school but she new I was,so she forced me to go and so I went.The time I got to school I already had my textbooks and so I walked in and bumped into a boy I felt embarrassed I got up and picked up the textbooks I droped. He said sorry even though it wasn't his fault just then two girls whispered to each other like I was doing something wrong. They were in band and they always wore black and white the boy then looked over and told me they were the Michael twins Claire and Olivia . when he started telling me i was just gazing at him but I stopped when he said his name I'm Nathan but Nate for short. Oh i'm Vanessa you can call me Via though " Cool. " Nate said " but the bells about to ring. " so we waved good bye and the bell rang I just noticed he was a little older than me. My first class was home room and I stayed there for math, Once i got in, the office told me i had a phone call so i walked all the way to the office to find out it was my old school.
The school: Hi is this Vanessa Rukes
Me: Yes
The school: Well we found something of yours
Me: Um..what
The school: A friendship bracelet
Me: Oh..is Maggie there
The school: Yes??!?
Me: Give it to her and tell her Via wants you to keep it
The school: Okay bye and thank you
Me: bye (hangs up)