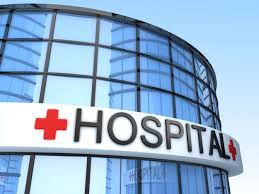 The Hospital
It been Five years since I ever been In school or seen my sister Lulu Im really worried for her I hope she ok but there finally letting me go out of the Hospital and since I no where to live so I had to live in the woods. And now Im 15 and pretty strong and Eggmen ask me to work for him .And it been 5 more years and close to 18 and I leaving Eggbutt for good and I need to go back to school to finish ............."Back to school I guess" I say sighing looking out of the woods back to the school and seeing Silver and his friends "huh Its looks like I'll be able to be friends with his friends to" she said smiling "well time to say hi " smiling and walking out.
"Um hey!?!?!" I say waving To silver but he doesn't see me "why doesn't he see me??" I think 2 my self. then I walk next to him and get pushed into his friend his fur was black and red like mine but he had more black then red and I had more red then black "oh sorry " I say helping him up and he just growled at me so I growled back he eyes wined then Smirked at me "tough girl huh?!?!" he said "well yea ......" I say back "Shadow, be nice" said a light blue hedgehog slapping him in the head which made me giggle.
then she said "sorry About him he just a big grump ,I'm Sapphire the hedgehog "smiling and I smiled back and say "oh hey sapphire Im Sh-" getting cut off when I heard my name "Shara!!!!!" Said Silver
"huh??" I say looking at him "SILVER!!!!!!" hugging him and sapphires eyes widen "so she Shara the hedgehog the one your ALL was saiding that You'll find again??" said Sapphire. Silvers face get red "you all was talk about me??" I say while my face gets red also he nods "umm.. so where do you live now??" asked Sapphire "oh umm the woods" I say looking at the ground "THE WOODS!?!?!?!?!?!?!?!"Saied Silver he's and Shadow, Sapphires eyes wined I just nod confused "what so wrong with the woods?!?!?!" I say getting A bit mad but trying to control it "umm..." they all said. "never mind" Said Sapphire trying to look happy "okay" I say.