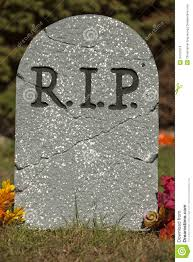 How I Die
I stumble through the dark, misty forest. He must be here somewhere! I gaze at the knife in my right hand. One stab. Then it's all mine. He would understand. If he had to kill me for money, I'd understand. That's what best friends are for...I think.
"Steph?! Stehania?! You there?!" Come's a voice. It's him. I slowly step over the crisp leaves behind the bushes, the light of the moon showing me where to go. Just a little further. "STEPHANIA!!" He screams. I'm so sorry. I close my eyes and take a deep breath. I wait till he turns around. I'm so sorry Dominick. I'm sprinting. Towards my best friend, knife in hand. Dominick spins around, struck with fear.
"I'm so sorry," I murmur.
"Stephania," Dominick shouts with disbelieve. Then, I'm flying through the air. What?! This wasn't part of the plan! The ground etches closer.
THUD!
I sprawl around the floor, blood everywhere. Dominick looks at me, horrified.
"Stephania?! Are you alright?!" He calls. Then his face goes straight. "You tried to kill me, I guess it's what you deserve," Then he turns around and begins to walk away.
"No," I groan. "Please-" I cough and splutter. The edge of my vision goes black. "Dom..in....ick,"
The last thing I see, is my best friend walking away. Leaving me to die with a knife in my stomach. He could have saved me. Everything, black. Everything, dark. Everything, dead, including me.