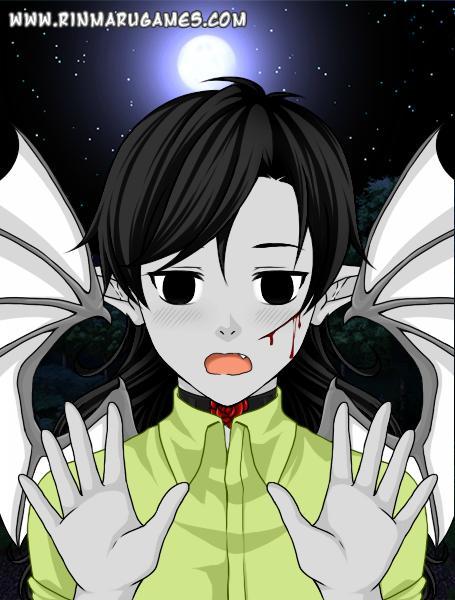 Chapter 1
We're all different, or strange in some way. We always think that there is no one weirder than ourselves. I bet you the Earth and the sun, you're not as different as me. Not. A. Chance. 'freak' is a name I've been called so much, it may as well be my proper name. Freak Potersim. Sometimes I like to taunt others by showing off my fangs. I have to admit, that is pretty fun, but not as fun as walking up to a stranger and opening my eyes wide. It scares the living daylights out of them! There is no colour in my eyes, just pitch black holes. Although I have to be carful when I walk up to strangers, I have to immediately sprint away, for I am being hunted. Why I hear you ask? Because I'm different, in a world of the same. I have black and white bat wings that sprout from my back, fangs, colourless eyes, grey skin and elf ears.. It's not ideal. The government wants everyone to be the same, every girl must have a pony tail and wear a dress. Every boy must have short, choppy hair, trousers and a t-shirt. Shoes are your choice. Me? I wear a green button-up shirt and jeans, I only have them because they were my mums, when she was my age, she was treated as an equal, but a few years ago, I was forced to run.
FOUR YEARS AGO.
The bashing on the door becomes more violent, every thump sending a chill of fear through my mother, father and I. Swear builds and anxiety conquers.
"Lainen," My mum tells me. "I want you to pack and flee," She announces.
"NO! I can't do that!!" I retaliate.
"Lainen, you must!" With that mum shoves into my room to pack, to flee. They've come to kill us. I might die. I might die. These words ring through my head as I clumsily stumble into my untidy and stinking room. My eyes shift from corner to corner, searching for the back-pack I so desperately seek. Mum and dad promised we would be safe here, that running would be dumb, but here we are, about to be slaughtered. I shove my clothes, and some of my mother's old clothes, for when I'm older into the bag. I don't want to run.
THUMP!
THUMP!
THUMP!
The banging rings through my ears, reminding me of the danger I'm in. I zip up the bag and grab it by the top, I can't wear it because of my wings. I hear the door get knocked over and my mum's bloodcurdling scream. My eyes widen as I'm shot with fear.
"NOOOO!!" I hear my mum scream. Then, a gun shot, one last scream, then nothing, another. I jump out my window, landing hard in the bush outside, I wince as I tumble over my ankle.
Are they... dead?
PRESENT TIME
"Hey, I found her!" I hear, spinning to look behind me, greeted with six government workers, equipped with machine guns. Too easy. I even chuckle a bit.