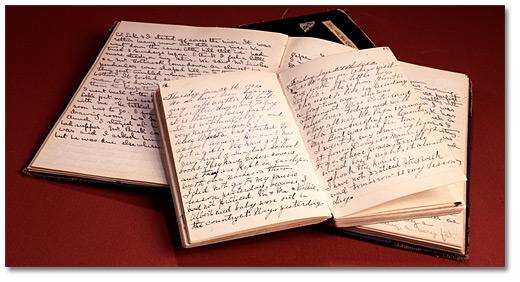 Elrod and the Night Riders
September 15, 2014
We've managed to make it to the outpost up north...joy.
No sooner than we arrive that the people in the outpost treat us like were criminals, going as far as to escort us to a prison cell.
What the hell do they think we are? Obviously we're not the f*cking undead if we're able to talk...
We're separated now, all scattered around the military complex.
No one told us why we were being held there, nor have they come to check up on us since we've been thrown in here.
Susan...please be safe, wherever you are...
September 16, 2014
What the actual f*ck?!
Tommy was taken from the cell today...escorted by two guards who were equipped with M16's, fully automatic.
I can still hear his screams from somewhere down below me.
Hearing them drove me insane...I tried to punch my way out of the cell out of frustration, ended up breaking my left hand.
It's been a few hours now since they've taken him...and everything is silent again.
We need to get out of here...I knew this was a bad idea from the start...but no one seemed to listen to the old guy...
"You're crazy!" they said, "The military is here to help us, we're saved!"
Saved...heh...saved for the slaughterhouse maybe...
September 17, 2014
More people were taken from cells around mine, and escorted downstairs in the same fashion as Tommy...
It seems like it's a death sentence for anyone that gets taken away...no one ever comes back...
On the plus side...I heard a rumor going around about a group called the Night Riders.
Apparently, they're stationed outside the complex somewhere, with undercover ops inside.
Maybe there'll be salvation after all, I can't lose sight of hope...
September 18, 2014
It's over...there's no hope left...
Alarms started going off today, followed by heavy gunfire...
All the cells were opened, and it turned into chaos...
Zombies had broken into the building...
Between them and the guards firing at anything that moved, it quickly went to hell...
Susan...I'm sorry I'll never see your beautiful face again...
I'm alone now, mostly...in one of the guards quarters with another girl, though I didn't bother asking for her name...
We moved a large filing cabinet in front of the door...but it wont hold forever...
They already know we're in here...
Heh...even if it did last...we'd just starve or die of dehydration in here...
I managed to grab one of the guards pistols in the midst of the chaos...
There's only one question left to ask in my life...
"I'm taking my own life, do you want me to take yours as well?"