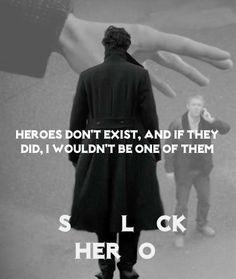 Before the End
Keep in mind, the year is 2117, and the world is not living in floating cars, or floating houses, or floating anything really. I mean, trust me, we still have and love bubbles, but I mean what would be the point of anything floating? More efficient? Nope, it would probably guzzle more oil and gas then we already are using. But let me get back to the point, we now have mages, I mean not like witches, or warlocks, or even demons, but the old government was overthrown, and a new government powered by scientists was created. Using people as test subjects, they created some whacked out vaccine, or something like that, that allowed us to not only use more of our minds, but made us connect with our soul. Or you know, whatever people call it, you chi, your soul, your essence which is pretty much just like a soul. Now there is twelve, rumored thirteen of the government officials, called the Zodiac Elders, and they are the ones that are sending me to the city of the Stargazers, where powerful mages go to hone there skills. I think it's just where they put the strong and possibly dangerous people, but there are other cities like this, so my theory is kind of irrelevant.
So now on to introduce myself, I'm Aya Drafone, and I've been sent to the city of the Stargazers because I accidentally caused an earthquake. Now, as I walk to school, I was scared. Being the new girl, again. Incidents like the earthquake have happened before, but this one really caused the old Zodiac geezers to throw me to the sharks. When I was a kid, I accidentally caused piranhas to start swimming in a lake, with somewhere around thirty five other families. It was pretty funny, even now. It's not like anyone got hurt too bad, just a couple little nips and chunks of skin were taken off, no harm done, really. After that I was sent to a school better "accommodated" to people like me. Yeah, that lasted for what, three months?
I accidentally set the school on fire, repeatedly. No one was hurt that badly this time, a few minor burns and some smoke inhalation. Then I was fine for a year, but I blew up some kids lunch. This one was bad, more kids got hurt, and there were more damages to the area around it, and to the kids sitting around the explosion. That really got the Elders panties in a twist. I was sent to a sort of detention school for dangerous people. Oh my God the people there were so scary, it was like being sent to a psych ward. I almost died because one kid decided that they did like me and one night I ended up taking a fall from the top of the detention school, it was not fun, I could barely save myself. Stupid brat thought she could get rid of me, well I might have showed her how dangerous I can be.
Now back to real life, no more memories, I'm starting new here. Clean slate and all that shit. As the school looms into my vision my nervousness reached its peak. No matter how many times you're a new girl it's always nerve wracking. I stopped walking and watched the stream of people, listening to the endless chatter of them. They seemed so carefree, but I bet underneath there were raging issues, like their powers or whatever. Ugh all this thinking about others like me is making my head hurt. I continued walking and listened to the sound of my shoes. When I walked in the front doors of the school, which looked more like a huge mansion then a school, I got looks from people. I doubt that they get new people here very often. I hiked my backpack up higher on my shoulder and lifted my head a bit. The only way to get the good friends is to act confident and act like you own the place, at least I think, there's only so much you can learn from the movie Mean Girls. So I will try to fit in, as much as you can in the city of thee Stargazers. I just hope that there's hot guys here, its more fun to watch the hot guys than listen to a lecture. But so far all I'm seeing is a whole bunch of people, I can't really make out faces. I mean there are girls and boys but right now I'm more focused on not throwing up all the contents in my stomach. If that doesn't take concentration then I don't know what does. So right now screw the whole confidence thing, I think I'm fine with my looks and personality that I should be fine.
I reached my locker and started to slide my backpack off my shoulders when I felt the pressure of a gaze on my back. Which is my very helpful gibberish of saying someones watching me and I can feel their eyes boring into the back of my skull. They must have already fallen in love. Gag me. I mean, with my white blonde hair and just amazing light gold eyes, I must seem like a catch. No freckles, no zits, and I have the perfect body, or so I've been told on many different occasions. I started to turn around when I found myself standing very close into some chicks eyes. They were a bold green, but I didn't have time to stare because this girl decided to take an even closer step towards me, which meant our noses were almost touching, and I leaned back a little to gain space. Did I forget to mention that I have cast a spell to look different, and my name is different, and I supposedly am a whole different person then Aya Drafone. My fake name right now is Reka Brundon. Very sexy. I just rolled my eyes at my own joke, wow I can't believe I am now living in my head. I no longer have my pretty white blonde hair, or my golden eyes, or even the perfect body, though I got some leverage on that and decided that I would at least not be as flat as a cardboard box. And not fat either. The old geezers, the Elders, made sure that I looked complete opposite from what Aya Drafone looks like. Where I was short, everyone likes short girls, they are just SO cute, this body is tall and slender, fitting into B cup, I mean come on, can't the Elders just let me use my own boobs? My once golden eyes were now a light turquoise, and my bleach blonde hair was darkened to a medium auburn. I am also not fat or chubby, I'm perfectly skinny.
The Elders had sent me here not only because I was out of control, but because they also have been worried about my safety, due to the inclined death threats and attempts on my life. Here I would blend, no one would know me and I would be a new and completely different person. I prefer Aya, but I guess I got Reka, although I do like the name Reka a lot better. The Old and All Powerful Ones probably thought that none of the attempts on my life have been from people like parents, and unless anyone here is pregnant at the age seventeen and have a sudden hankering to go a hunting for a Aya, they thought I would be safe. But they were wrong, and it would change my life forever.