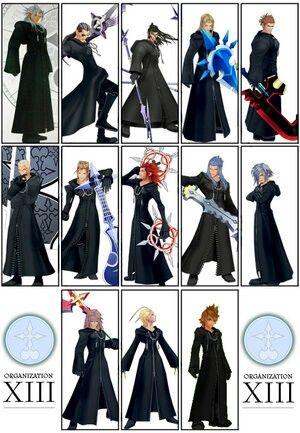 Boredom and a plan
Demyx: I'm so bored. I have an idea, axel might hate me after this...DANCE WATER DANCE!! *water rises and takes form* *Demyx plays Sitar* *water splashes axel*
Axel: what a nice day for some sea salt ice crea- *gets splashed by water* HEY! not cool Demyx! oh, I'm getting FIRED UP!
Demyx: *runs for dear life while axel chases him* AHHHHHHH!
Zigbar: stop it! both of you! master Xehanort is on his way here!
Xehanort: ah I have a perfect idea to cure your boredom!
Demyx and Axel: what's your idea?
Xehanort: well let's kidnap Kairi and mess, and I mean really mess with her!
everyone: good idea but...
Xehanort: but what?
Xigbar: well blueberry is Kairi's boyfriend and will make sure we don't get our hands on her anytime soon.
Xehanort: I have planned for that...
everyone: *laughs menacingly*