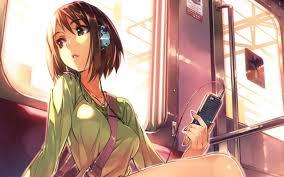 To the Mexico
I was dressed in green top with blue shorts and was waiting for the time to pass. I packed ma luggage and went downstairs with my suitcase where mom was siting with dad talking about the journey stuff.
''No we'll not stay at your friend's home,we'll stay in hotel it's just for 15 days ,John''mom said.
''Hi! aren't we going now?'i asked surprised to see mom dad drinking coffee.''The flight is late due to heavy rain and it'll be moving after 5 hours at 6'o clock. so ya have time for going to to Emma's house and tell her''.Mom finally finished.
I escaped from living room and ran to my room.I messaged to Emma:-
''THE FLIGHT IS LATE''
''NOOOO'
''YOU COULD COME TO MY HOUSE AND WE'LL SEE THE DETAILS ABOUT THE DE-MUERATOS FESTIVAL ON INTERNET''
''HAHAHA, IT'S NOT DE-MUERATOS IT'S DIA-DE- MUERTOS''
''HEHEHE''
''OKAY''
''BYE''
''BYE''
After that i took my cell, an umbrella and escaped like wind.
Emma was my best friend and i plan everything,go every where, share everything,eat every thing with her.Now we all were going to Mexico for spending the vacations and like always Emma agreed to go with me after a long arguing and my family with her mom's permission. Her mom was like my mom and she was like my sister.Okay that's enough for Emma, now we'll talk about the most relaxing,happiest,joyful thing in the world and yes that's Vacations.We were going to Mexico for vacations, dad said that we'll go to DIA-DE-MUERTOS festival and will have fun there cause the date of the festival was on 1st and 2nd November and by chance dad booked the tickets of Mexico from 1st to 15th November.Mom suggested that we should go to this festival like dad said.So basically it's also know as the day of dead,It's a Mexican festival celebrated throughout Mexico and around the world.The celebration take place on 1st and 2nd November and is used to commemorate deceased friends and family. Colorful decorations such as skulls and marigold have come to symbolized the event.
AFTER 3 HOURS WE WENT TO THE AIRPORT FOR MEXICO!!!!!
__________________________________________________
Finally we reached Mexico. It was awesome. Dad booked 2 rooms for us.
Mine was:-586
Mom & Dad's was:-589
Mom & Dad's room was after 2 rooms from mine.
Dad handed me the key of the room and whispered ''Please don't disturb us'' he said and mom giggled.
''Susan,we'll be going to the festival tomorrow at night, and please wake up at 9'o clock'' mom kissed me on forehead.
After saying good bye me and Emma went in the room.
We both were tired and slept soon.
I woke up with the voice of Emma singing in the bathroom.''Emma shut your mouth, you're not at home!!!''I yelled from the bed.
And at the moment she came out dressed in blue top with black shorts, her hair were tied up in a ponytail. In short,she was looking adorable.
''And you better wake up now or I'm going to go to walk myself.'' she shouted.
I checked the time in the clock it was 7:35 AM.''Are you duff or you just act it?mom said that we have to wake up at 9''i said and closed my eyes.
''Susan!! you know that your mom will not allow us to spend time with family cause we're on a family vacation.''she said
''okay fine''i muttered.
after 15 min i was wearing a baby pink shirt with shorts and a brown jacket.
Then finally we went out for morning walk after making sure that mom was sleeping well.