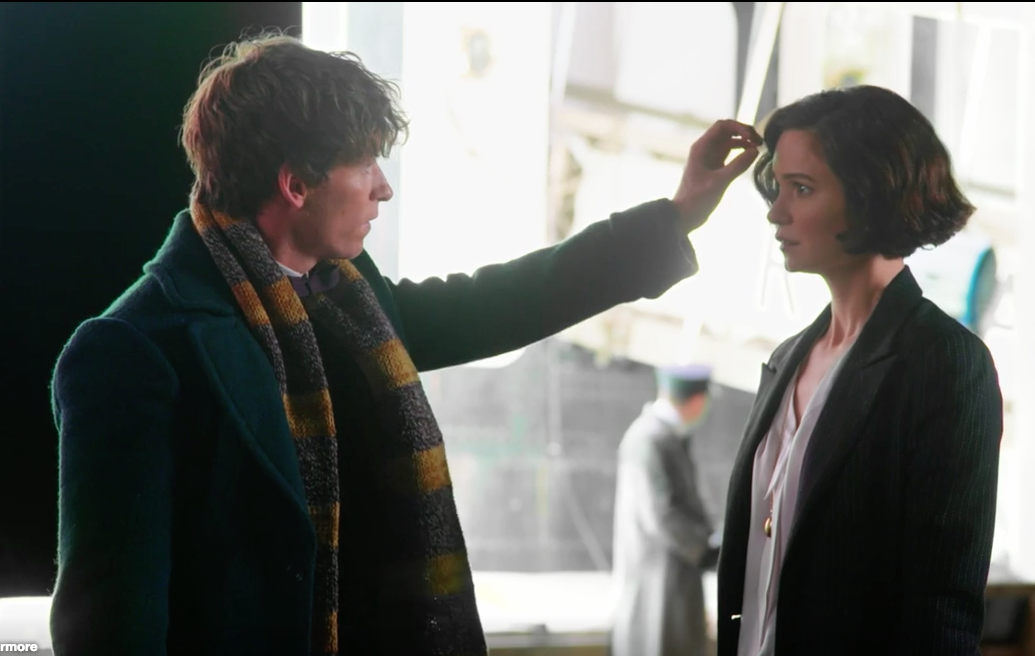 Newt's Arrival
I stand at the dock, heart pumping out of my chest, palms sweating. My bag slips out of my hands, crashing onto the floor with items spilling out of the blue and gold bag, held together by a midnight blue rope. His boat is here, people flooding out filling the docks with laughter and rejoice, and a few business men who show neither emotion, just stare down out their watch, up at the map and turn around hurriedly in the other direction, mumbling a few words of apology as they bump into people. I stand up tall, trying to see his messy locks over the crowd. You'd think a bright blue coat would stick out across the sea of grey and brown. After a quick look I duck down to pick up my bag. Another hand joins mine in helping me pick everything up. As I stuff it all into the bag and stand up to thank him, I freeze. The kind of frozen where frozen isn't even the right word, the kind of frozen where your whole body heats up but you're incapable of moving.
"Hey, uhm you dropped this," His hand reaches forward, holding a picture of himself which I keep in my bag. "Hello, Tina,"
"Newt Scamander, so good to see you again," I raise an eyebrow, immediately moving with confidence, my heart pumping even harder making the blood in my face more visible as I blush.
"Yes well here I am," his smile plays upon his lips. My eyes dart down to the brown case in his hand.
"Is that…"
"No um, well, yes well, no, no it's not," he laughs a little. He's nervous too. "It is a case, it's not that case,"
"Good! If it was I'd have to arrest you," I smile, sighing a little. Our eyes meet for the first time and all the feelings come flooding back. I rush up to him, my arms wrapping around his silly blue coat and burying my head into his yellow waistcoat. His hand sifts through my hair, the other around my waist, being weighed down by his case.
"Are you growing your hair?" he whispers into my ear. I nod. "It's good, weird, cool, I like it," he gives me a final squeeze before letting go.