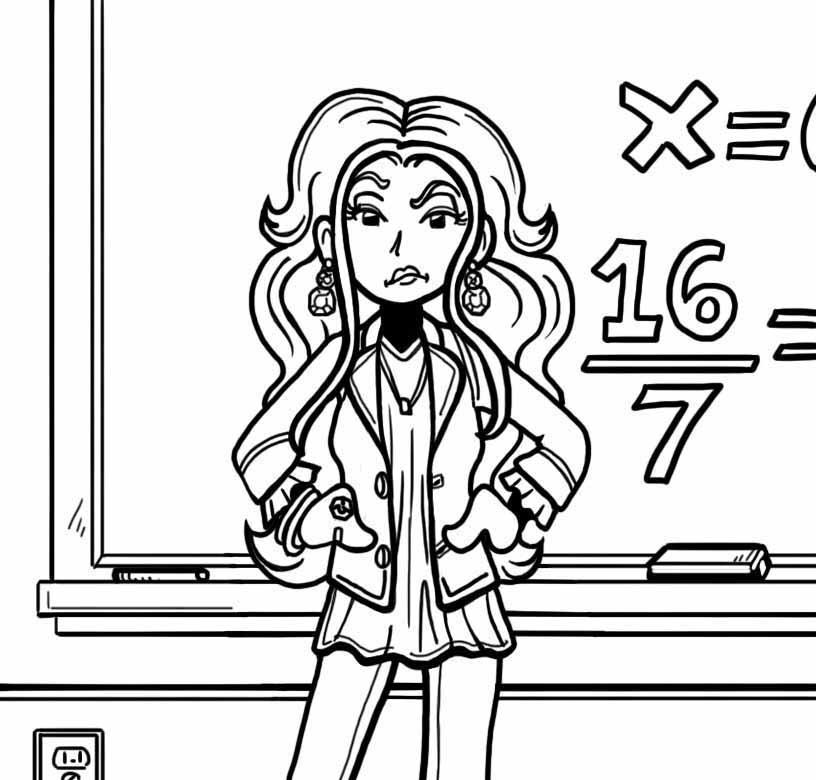 The real me
January 1st 2015
I went out today, and guess what, I bought my on diary. 😀
I thought if Brandon is interested in Dorks I will just be a dork, I mean how hard could it be Nikki does it.
So today when the bell rang for the first period of class I saw Nikki grabbing her books from her locker, and then an idea popped into my head. Imagine if Nikki saw me writing in my better diary she will totally freak.
So when she shut her locker I opened mine and added another layer of lip gloss and then shut my door. Nikki just rolled her eyes and proceeded writing in her diary. When I had finished in my locker I grabbed my diary out from my Kim Kardashian backpack and started writing in my brand new way better looking then Nikkis diary. Nikki stared at me for what seemed like forever I mean can't she say anything or is she still learning how to adjust to mature people's life style. Finally she said something but it wasn't what I expected. I thought she was going to say something about me and my diary but she said something even worse.
"Hay, Mackenzie where did you get that diary from losers are us?
I just replied like "well when you find the store give me the address because I would like to suggest to them as Nikki their customer of the month." Nikki obviously was offended and that's just how I wanted her to feel.
If Nikki was worried about me copying her with the diary thingy well then she won't have anything to do with Brandon because she is to priocupied figuring a way how to steal my diary.
This is perfect now I can make a move on Brandon in bio.
As Nikki and Brandon were walking to class I followed behind them and sat right in Nikkis seat next to Brandon. When Brandon saw me their obviously he liked me because he was asking the teacher if I could stay in Nikkis assigned seat. Or was it if Nikki could stay in her assigned seat. I don't know, either way the teacher said look to your left, look to your right, look to straight ahead and look behind you. Because this is where you will be sitting for the rest of your entire school year. I was so happy. I almost felt sorry for Niiki.
NOT😈
Anyway when class was over I was writing in my diary when I had this crazy idea. Nikki and Brandon always get excused for News Paper Xolumn and photography crap. But I have to do my article in my own time, so I talked to the princabal and he said that it would be fair if I got time off aswell so from now on instead of Nikki and Brandon it was now Nikki, Brandon and I yay finally I will make Nikki feel worse then I made her feel at the sweetheart dance.
Brandon was working quietly at his desk and I raced passed Nikki and I started flirting with Brandon. No one flirts better then the one and only Mackenzie Hollister.
I ran up to Brandon and said "OMG Brandon I can't believe you and me went to see that movie last night it was so fun no wonder you said you couldn't go with Nikki. Remember when you said the only reason why you were hanging with Nikki is because you wanted to get close to me. Well I took you offer into consideration and I think I might go with yes. Yes. YES I will be your girlfriend." I hugged him and then gave him the longest kiss on the lips right in front of Nikki. Nikki was devastated she dropped her notes and ran straight to the girls bathroom. Brandon pulled me away and said "what are you talking about I never went to the movies with you and please I would never want to. So if you mind I have to go and find my REAL GIRLFRIEND NIKKI! DID YOU HEAR THAT NIKKI! NIKKI! NIKKI so you can go now bye Mackenzie."
I was so happy with myself I just sashayed to the bathroom and said to Nikki "I'm so sorry Nikki I did that in front of you it should of been Brandon that told you not me anyway why where hear Brandon said not to talk to him ever agian and that he is only interested in me so BACK OFF."
Nikki just yelled at me and said that I didn't have to worry because I am keeping my distance from both of you.
I was so happy I decided to adds other layer of lip gloss.
When I got home I went upstairs to my bedroom and started designing some new clothes for the fashionable challeged people.