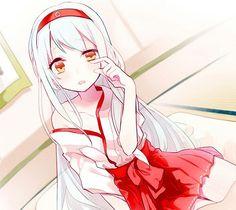 the sad truth
as maka comes in from school she noticed that her little sister was on the ground. she went over to see what was wrong.
"whats wrong negesa,why are you on the floor?" maka waited for an answer,but she never got one.
"negesa! i'm not playing your games!!" still no answer.
"negea?" then maka noticed blood on her side.
"NEGESA!" maka ran down there long hall way looking for her mom, dad, brother and, sister
"KATOMY! TOMOYO! MOM! DAD!" maka looked every were except one room. as she walked slowly to the last room she found everyone.
"why are you guys in a closet and why is negesa dead!!!!" maka asked. "it was just someone-they um shot her." tomoyo looks down at maka. "its OK maka it was not your fault!" maka fell to the ground crying.
"b-b-but i want negesa back!!!" maka said as she was running to her door. she sat on her bed for a few seconds looking for something to do. then she reached down and got a bunch of photos of her and negesa from her desk dower.
"well at least my brother tomoyo and my sister katomy and mom and dad are still alive". she said as she looked through the photos.
she saw one of her and negesa on there first day of school.
"we look so happy. but were not now". she gets up and goes to the other side of her room. she gets her lap top and brings it to her bed. she post sad pictures and everyone is asking why but she well not tell. for some reason she gets really mad at it and throws her lap top and breaks it.
"why did i do that?"