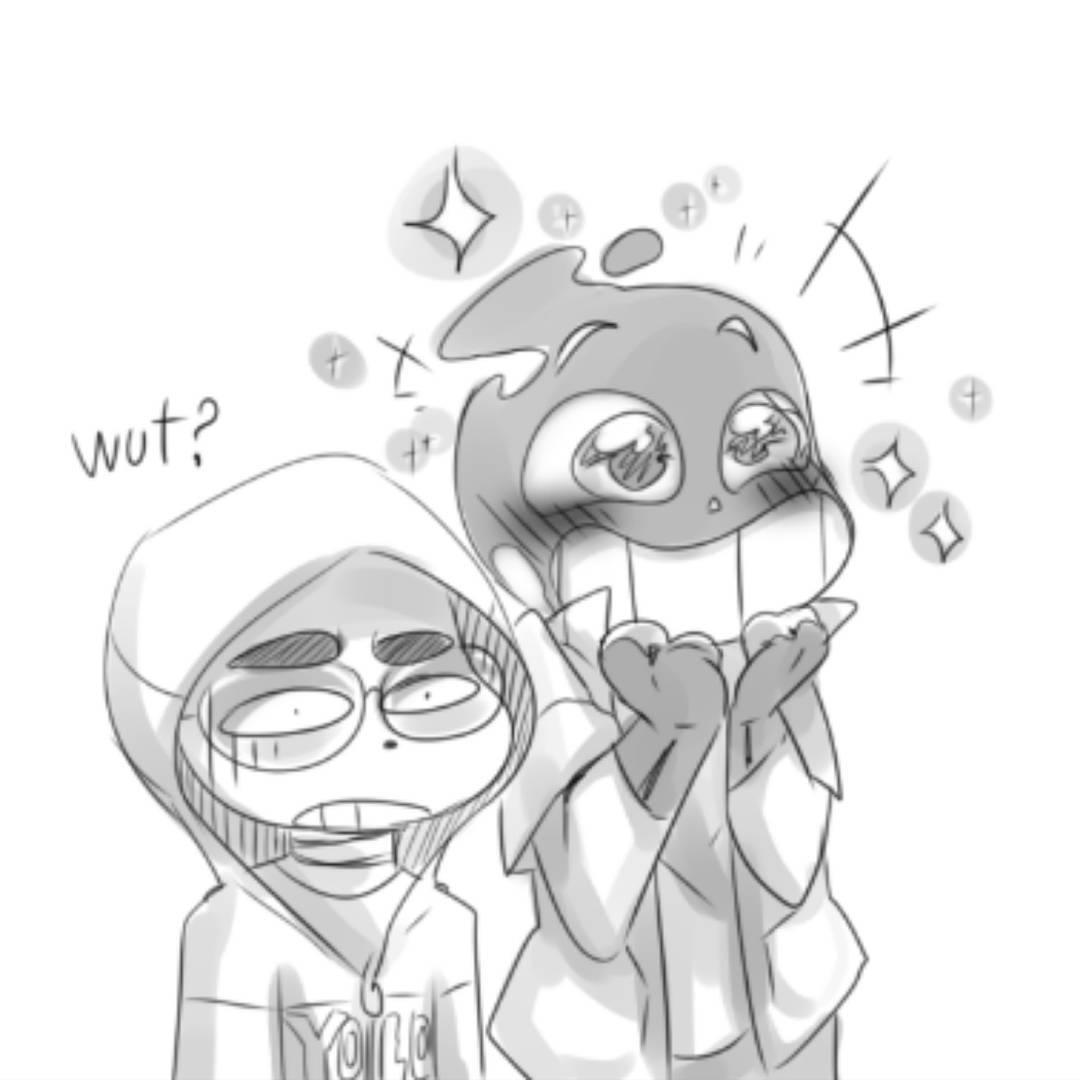 First day..?
Long ago, two races ruled over the Earth: HUMANS and MONSTERS.
One day, war broke out between the two races.
After a long battle, the humans were victorious.
They sealed the monsters Underground with a magical spell.
Many years later. . .
Not to long ago, about four years ago monsters had made their way to the surface and started living among the humans above ground. It took a couple days but the humans welcomed the monsters with open arms. There were some like you, who didn't mind the monsters and were fine with them living here. Then, there were some humans who wanted the monsters to go back Underground…
-2 Years Later-
(Y/n's POV)
I wake up to the sound of my alarm clock going off. I slam my hand on the 'Off' button as I pull myself out of bed. "A-Ah!" I yelped as I stretched my body. I do all the boring stuff you would do in the morning. I changed my pj's into a blue plaid shirt with black jeans and black and blue all star shoes. (Converses? I dunno BACK TO THE STORY) My (h/c) hair was a total mess, so I grabbed a nearby comb and combed my hair. I take my bookbag and head to the bus stop not caring whether I ate breakfast or not. Ms. Toriel signed me up for a high school. I think it was called Underhigh..? Yeah! After a few minutes of thinking the bus finally came. As I walked inside I completely ignore everyone because they all were staring at me. 'What's up with that?' I thought to myself as I walked to the back of the bus, sitting in an empty seat. After a couple minutes of just sitting there, I get bored and take out my sketch book that was in my bookbag and finish up my sketch of a blossom tree. Blossom trees are very pretty, that's why I decided to draw one. "HEY THERE!!" A voice says which startles me, making me jump. I turn to see a very happy looking skeleton who is looking at my drawing with stars in his eyes. Quickly but quietly I shut my sketchbook a bit embarrassed. "H-Hi" I reply nervously to the skeleton. He seems very friendly though. 'It's like I'm talking to a walking rainbow' I thought to myself.
(Guess who the skele-bone is)
*TO BE CONTINUED* maybe...