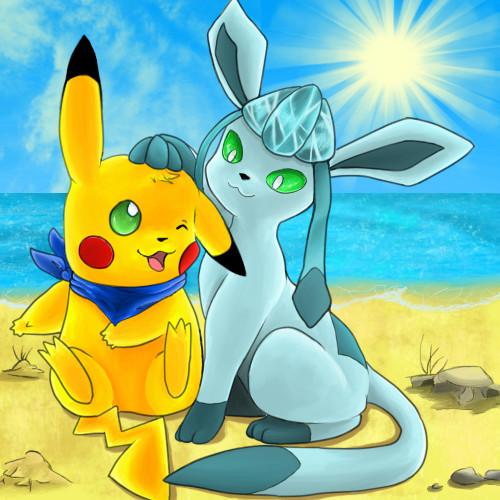 Love at first sight
I was just walking along the beach sadly though, because I just lost the person I loved, my sister. She was killed in an accident. I will never forgive myself for the mistake I made but that onix, it was huge. I just can't stop beating myself up over this. As I was cursing at myself I accidentally ran into someone. It was a girl! And she was cold as ice.
I felt a shiver running down my spine, I was freezing. I lifted my head up and saw it was a glaceon! "I-I-I'm so sorry! I need to watch where I'm going." I said so embarrassed. She smiled at me lightly blushing " It's ok I'm fine!" I helped her up. "I'm Blizz." She told me blushing even harder now. "I'm Zap." We then heard a yell coming from the distance "Blizz? Blizz where are you?!?" She looked at me shyly, "that's my sister I've gotta go bye!" She gave me a quick kiss on the cheek the took off.
Hey guys I just wanted to tell y'all that I might get tired and not Finnish a story but I will Finnish them. I will try to make at least 3 chapters a day ok now bye!