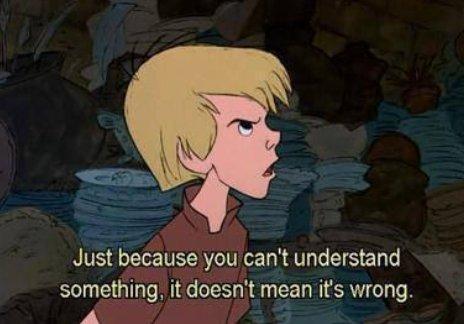 nobody asked for it, but here it is!! my take on all the recent lgbt discourse from a lesbian point of view:
nobody asked for it, but here it is!! my take on all the recent lgbt discourse from a lesbian point of view:
i try to be open minded when it comes to other LGBT people's identities even if i don't really understand them at first. you have to keep in mind that gender and sexuality are complex and abstract concepts, and not understanding something at first doesn't mean it isn't real or it isn't valid.
i'll admit i used to be very anti asexuals being considered part of the LGBT community. now i realize that they are in fact sexual minorities and being divisive doesn't benefit anyone. i didn't understand the split attraction model, because i couldn't differentiate romantic attraction from platonic attraction, and it turns out that's because i don't experience romantic attraction lol.
i didn't understand he/him, they/them, and nonbinary lesbians at first, but they do in fact exist!! they exist, you can't deny their existence, and their experience is valid even if you don't personally understand their relationship with their gender and gender presentation.
if pronouns don't equal gender, because gender is a completely arbitrary concept, there should be no issue with nb people using binary pronouns and lesbians using pronouns other than she/her.
the most recent topic of discourse i've seen would be bisexual and pansexual lesbians. here's my take on that:
there are a few common definitions of bi/pan lesbians. the first is a bi/pan woman-aligned person who prefers women. now THAT is just bisexuality. point blank period. saying otherwise is biphobic and lesbophobic.
the other common definition involved the split attraction model, where sexual attraction and romantic attraction are viewed as two separate entities. with this definition, the woman-aligned person is either homosexual and bi/pan romantic OR homoromantic and bi/pansexual. with this logic, they could be homosexual and heteroromantic (or vice versa), and that would make them..... a "straight lesbian." so essentially they're claiming to be... half lesbian. to ME and in MY opinion as a lesbian, lesbianism CANNOT include attraction to men whatsoever, whether it be romantic or sexual.
the final definition of bi lesbian (and not pan lesbian, because pan means all genders whereas bi is just two or more) is the one that states that bi lesbians are attracted to women and nonbinary people. this of course has a few issues in itself, because "nonbinary" isn't one specific gender. there are women-aligned non binary people that are lesbians. a lesbian being with a woman-aligned nonbinary person isn't contradictory, and that relationship doesn't invalidate either of their identities. i do understand where this definition is coming from, but because "nonbinary" isn't one specific gender and it isn't within the binary, any person of any sexuality could date a nonbinary person without somehow "invalidating" their sexuality or their partner's gender identity.
like i said, gender and sexuality are complex are abstract. they are arbitrary. they can be fluid. it's important to keep an open mind when it comes to understanding and respecting other people's identities. it's important to educate yourself and formulate your own opinions. it's important to share your thoughts and even more important to listen to others. at the end of the day, you have to remember to have empathy. you may not understand someone's experience, but that doesn't mean their feelings aren't legitimate. just be respectful. it's not that hard.
ignore any typos i'm not proofreading