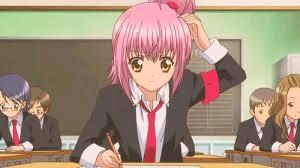 ADMISSION ,meal,night.
''marry let's go we are late''dad said to marry
''i'm almost ready to go''marry replied
she had long light brown hair with brown eyes.she was dressed in purple shirt with black spots on it with black jeans.she sit in the car.
soon they reached.she was standing near a huge building of **** high college.
they entered in the college. the security guards and helper were their.
''i want a new admission,where is registration office?''dad said to helper.
________________________
________________________
marry was now a student of that college .
she reached home and hugged her mom ''i got the admission ''
she was jumping with joy.
''that's great dear, now go to your room and take bath''
''OK! mom'' she replied.
she was on the stairs and Liston o voice.
''you will see she will also give bad result as usually'' chalice said to daddy.
''ya! i know that, u are my super hero''said daddy.
chalice laugh and go to her room.marry Liston that, go to her room and start crying.
meal time;;
'''chalice, marry come on meal is ready'' mom shouted.
marry washed her face and hand and then she sit on the chair
but chalice was happy with washing her hands.
she sat on the table and start eating without bothering that everyone was watching her.
(((marry was so pretty, and her drawing was assume but she was intelligent not in studies.
she ran away from books like a mouse from a cat she tried her best but failed that's why there family decided to admission her in the best college .they all lived in turkey .
later they shifted in London. now, they were living in London)))
at night;;
all family members sleep but not chalice. she was making sketch of her real mom. when the clock stuck 12 she cleaned her room and than she lay down on her bed the moon light is falling on chalice room . That moment is Somme after 02 minutes she was sleep.